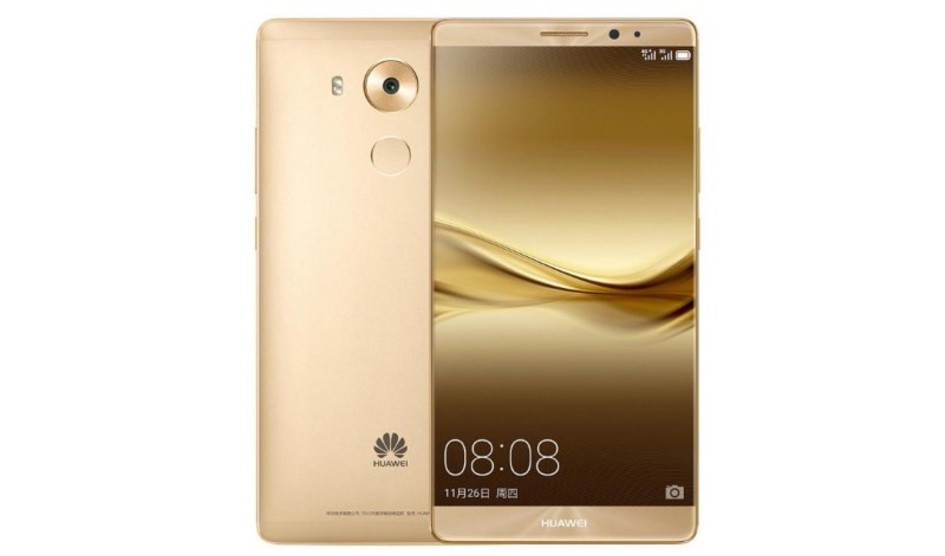 Global smartphone giants like Apple and Samsung have failed in the market to a certain extent. Samsung failed because of the battery explosion of its Galaxy Note & Edge smartphones, whereas Apple has not been able to attract many new users. Keeping this in mind, Huawei, the Chinese smartphone maker is all set to take full advantage of this situation with its flagship phone. The company has added plenty of unique features and specifications that set it apart from any other smartphone in the market.
Smartphone lovers would definitely like its unique and elegant design and body. The company is expecting this smartphone to be its chef-d'oeuvre because the Mate 8, the predecessor of the Mate 9 exceeded users' expectations and requirements significantly with its metal body and very fast fingerprint scanner. Mate 9 is expected to fall in the category of a premium mid-range segment. Smartphone users would be happy to have it in their hands because of its unique features and specifications that set it apart from the rest of the companies competing in the smartphone space.
Striking Specifications of the Mate 9:
If the latest leaks about the Mate 9 by Huawei are to be believed, the phone is likely to have the appearance of its predecessor, the Mate 8. Its release date is yet to be confirmed. However, users are still likely to come across some unique specifications in the Mate 9.
Let's take a good look at some of the striking specifications of the Mate 9:
Metal Body
9 inch Screen Size with Corning Gorilla Glass 4 protection
Android OS, v7.0 (Nougat) operating system
2 SIM slots
RAM, 4 GB and 6GB
20 Mega Pixel primary camera
Octa-core 2.6 GHz Cortex-A53 CPU
8 MP selfie shooter
Full support for WLAN
Bluetooth V4.2, A2DP, EDR, LE
FM Radio
USB type C 1.0 reversible connector
Availability in White, Gold, Graphite, Brown, Pink, Black colors
Superfast Battery Charging:
Android based smartphones consume a lot of battery very quickly. Therefore, users must keep charging all the time, especially while using the Internet or playing their favorite videos and music. Huawei's Mate 9 is expected to arrive in the market with superfast battery charging feature. In this way, users will be able to charge their Mate 9's battery quickly and save a lot of valuable time.
Document Editor:
Modern users love to work on the go. Keeping this in mind, the company seems to be planning to make the most of this habit of modern smartphone lovers with a Document Editor. This document editor will be a great facility for professionals to work on their important files while travelling. This could eliminate the requirement of carrying those heavy laptops for professionals. With its 5.9 inch screen size, it will be very easy and interesting for users to edit their documents using the touch of their fingers.
RAM
4GB and 6GB RAM clearly indicate the availability of Mate 9 in two different variants. One variant will feature 4 GB RAM while the other one will be available with 6 GB RAM.  This is certainly great news for all of the smartphone lovers as it will help them run their smartphone as fast as they expect it to.
Connectivity:
The phone is expected to take the entire mobile space by storm with some awesome connectivity features that include full support for WLAN, Bluetooth V4.2, A2DP, EDR, and LE. Mate 9 will be a GPS capable smartphone which will further be able to support USB Type-C 1.0 reversible connector. Its FM radio will allow users to listen to their favorite music and any kind of news.
Camera:
Shutterbugs will be in love with this phone. Its 20 MP camera is great for capturing high quality or lifelike photos. Selfie shooters also have a reason to be happy like never before as the company is expected to provide an 8 MP selfie camera to allow users selfies of awesome qualities. Face detection, autofocus, dual-LED flash, Geo-tagging, touch focus etc. will be some of its camera's premiere features. Well, it's merely icing on the cake as it will be loaded with plenty of features and specifications.
Screen Size:
Its 5.9 inch LCD capacitive touchscreen with 16 M colors can support 1080×1920 pixels. It is multi touch and also comes with Corning Gorilla glass 4 protection. Users can enjoy their favorite music videos and edit documents with a considerable ease on such a big and smart screen.
With such an amazing camera, connectivity, and display features, it will be very interesting to see the kind of impact Huawei's Mate 9 leaves on the market.