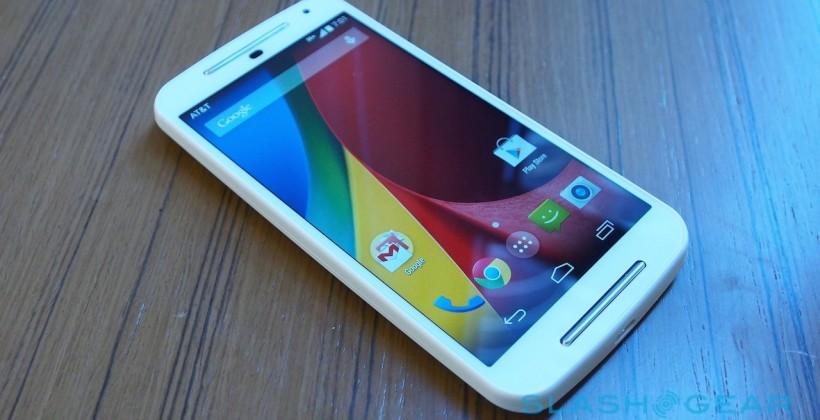 It's no news how Moto G took everyone by surprise when it was first introduced as the perfect budget cellphone. With a small price tag of under $200 and off-contract availability, it was indeed easy for people to mellow down their expectations of the device and not anticipate it to be the quickest or the smartest of the lot. But the Moto G was a surprise. It was one of those gadgets that ended up being more than simply satisfactory. Both the price as well as performance of the Moto G has been one of the best in the industry and it has rocketed to the top of the list as one of the best "cheap" smart phones one could own.
So here we are a year later, presenting the new Moto G, which isn't much of a game changer and we pause here to ask, does it really have to be one? What we actually need to figure out is if this year's model has met the standards set by its predecessor and is superior in any way? For what we know, the new Moto G flaunts a camera that is undoubtedly better than the original one. The Android 4.4.4 interface is a treat and will be liked by one and all. The device also feels crisp in hand despite the aging internals. And let's face it, it is pretty darn inexpensive. A smartphone for the same price is not available anywhere with similar performance standards. While there are numerous pros to this new model, it is not without a few cons. The device has no LTE support. Also, the screen of this model isn't very crisp as compared to the previous year's model.
Moto G looks much like last year's batch of Motorola devices with only a few noteworthy differences. The phone does have a more expansive, 5-inch 720p display and barely has any edges on the left and right. Also, a shiny pair of front-facing speakers above and below the screen help the Moto G impersonate the Moto E quite convincingly. On top, the tiny notification light glows the moment someone sends across an email or texts on your Facebook wall. All in all, that is what the device has to offer in terms of the visual appeal. However, the good news is that Motorola's wallet-friendly strategy hasn't changed a lot since the previous year's release of Moto G, and that works pretty well for all of us!