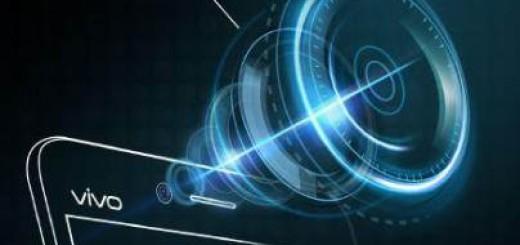 It's no news how Vivo has been persistent with teasing its next smartphone, the X5 Pro, for the last few weeks or so. Not only this, apart from the company's teases, we've also observed an intentional render of the smart phone getting leaked. Well, it's the third time now that you'll be seeing a whole new teaser that will not only surprise you but also catch your eye for good!
Thankfully, it's not the usual mundane contour of the X5 Pro's rounded corners that we're going to be witnessing this time around. There's more, and it definitely catches the eye (you may already have worked out some guesses just by looking at the image above.) Vivo seems to have equipped their upcoming smartphone with an eye recognition technology, or more aptly an Eye ID – a feature that has had no precedents so far. The technology seems to function through iris scanning, which as per Vivo's own claims is expected to be more secure in comparison to any other authentication method. The main reason for that to be the case is that the information its sensor views cannot be copied.
The technology will be employed both for securing the phone as well as specific apps even any confidential data you want to keep secure.
Although not many details have been revealed as of yet, the X5 Pro might get its official launch on May 7th, 2015, which isn't many days from now. However, all of the things heard about the launch date seem to be a product of the grapevine. However, if that's true then we barely have little over a week to go – as of this writing.
The handset is expected to sport a metal build, 2.5D curved glass on the front, along with a 3,500 mAh battery, a USB Type C connector, as well as the ability to click 32 megapixels of quality pictures with its front camera. However, you need to take note that it is likely to be achieved through some kind of software chicane, instead of a 32 MP sensor. As far as the main snapper goes, it should ideally be available with phase detection autofocus with all of the normal features and specifications, backed by a Qualcomm Snapdragon 615 chipset.