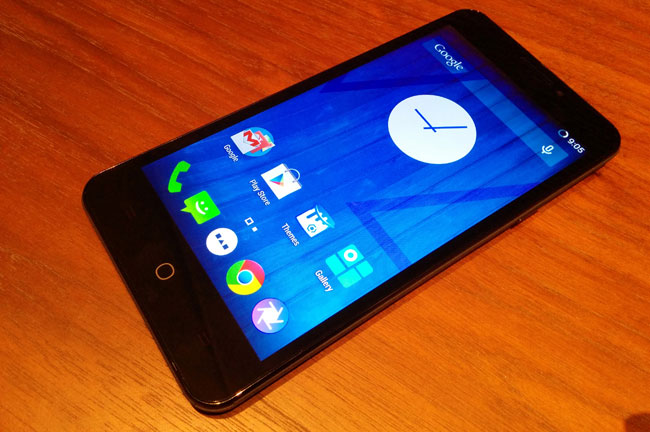 Micromax has released YU Yureka as the first device in collaboration with Cyanogen. This affordable phone is a much sought after phone which has been appealing to almost everyone since the day of its launch. The phone is targeting mid-range users and has nothing major to complain about. It offers some interesting features bundled into a single package.
Display
With a 13.97-cm (5.5-inch) screen and 1280X720-pixel resolution, the IPS LCD Yureka has good display quality. Despite the relatively low pixel density, it has enough sharp edges, vibrant colors, and nice viewing angles to compete. Possessing corning Gorilla Glass 3 with Oleo phobic coating, it has 80-degree viewing angles and 16 million color depth.
Build Quality
YU Yureka feels great in the hand. An excellent addition is having a removable back and a rubberized plastic finish. However, the USB port is located to the left which seems to be wrongly designed.
Battery Life
The gadget has a reasonable sized battery of 2500MAh which is removable and replaceable. A good feature that it holds is the option of wireless charging, but that process takes a bit too long to get completely charged.
Hardware and Software Performance
YU Yureka is one of the rare phones to run on a 64-bit Qualcomm Snapdragon 615 SoC. It is also Qualcomm's first 8-core processor, having eight Cortex-A53 cores out of which 4 are clocked at 1.7 GHz and the remaining at 1.0 GHz.
Yureka ranks pretty well when it comes to performance. The benchmark scores are roughly between the Snapdragon 400 and 800. The gaming experience is also amazing and launching and switching between games is quite easy.
Camera
The cyanogen 13MP rear and 5 MP front cameras take incredible pictures even when the screen is locked. It also has an HDR mode but, unfortunately, it is not as effective as expected. Video records at the usual 1080p but it looks like 480p. The front camera is pretty awesome though it doesn't have a wide-angle lens.
Storage and Connectivity
The phone has a dual sim slot having 4G LTE support on one and 2G support on the other. You may also get Wi-Fi 802.11n, Bluetooth 4.0 and GPS as well. Call quality isn't satisfactory and there is no NFC service. It has 2 GB of RAM and an inbuilt storage of 16GB.
With all the features mentioned above, YU Yureka is a great value for the money, having a good display, average performance, decent camera quality and satisfactory battery life. This device has certain issues such as poor loudspeakers, average low light camera performance etc. but for a price of $146 such issues can be overlooked.