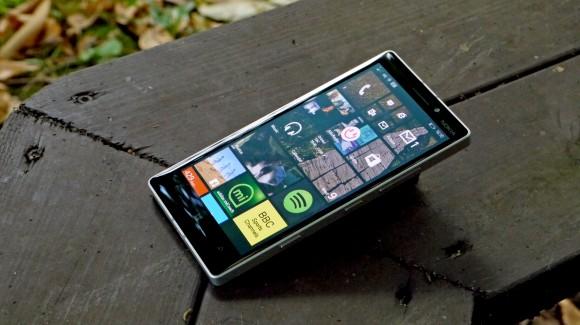 The Lumia 930 launched already running Windows Phone 8.1; however, the Lumia 930 is probably the last phone that you will come across having capacitive navigation keys and a physical camera button alongside the standard power and volume rocker provisions. The Nokia Lumia 930 is undeniably one of the best pieces of the external hardware. It has a nice, big 5-inch display and a 1080p AMOLED ClearBlack panel with a fine layer of a sheet of Gorilla Glass 3, which allows for a great sunlight readability. The display is clear and provides for nice viewing angles and color saturation.
The Nokia Lumia 930 is a handset that has the most desirable specifications when compared to its peers form other brands. However, its raw specifications cannot camouflage the shortfalls it has on the outer. Buyers feel that the makers could have taken care of the looks and kept their approach toward 930 a bit more design-focused.
The overall user experience that people have reported while working with this device is nice and there doesn't appear anything with a negative feedback. As it is a Lumia phone, the 930 automatically reaps the benefits of Nokia's Cyan update on top of Windows Phone 8.1 that encompasses enhanced Camera, Creative Studio and Storyteller apps.
The device has proven its mettle with its top specifications as well as a strong performance. With its excellent display, fantastic 20MP Zeiss camera, and a promising battery life, this Windows Phone is designed to run smoothly on super-cheap hardware configurations, so with a 2.2GHz quad-core Snapdragon 800 and 2GB of RAM for functioning, the 930 has been doing great.
As far as the public view goes and the user feedback is concerned, the Lumia 930 is arguably one of the best Windows Phones in the market. It is also an improvement over the US version, the Lumia Icon; not to miss the broader LTE band support and a free wireless charger in the box that deserve a mention.