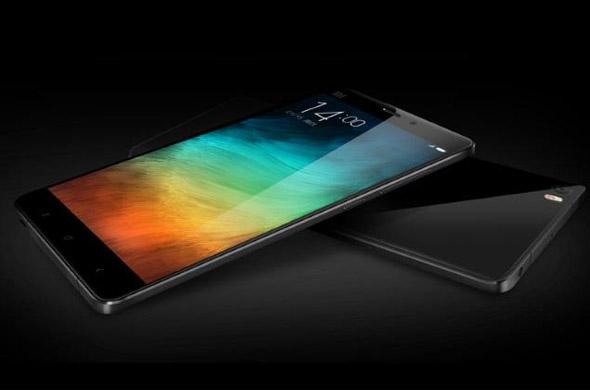 Xiaomi released its latest flagship handset this month to the global market and was received with a huge fanfare. Mi Note boasts of impressive specs – packing more RAM, a bigger battery, and more powerful camera. While everybody was expecting Xiaomi to launch the Mi 5 as well as the phablet Note 2, it came as a shock when the Chinese smartphone maker launched the Xiaomi Mi Note at an event. The Xiaomi Mi Note's refined steel and glass design is as good as it can get. With its trim design, powerful hardware and camera, the Mi Note is a premium high-end phone that sets the benchmark for the company's upcoming flagships, all while selling at a much more affordable price than competing phablets. The Mi Note is Xiaomi's most expensive phone to date and is the company's first step out of the low-to-mid-range price market.
The 5.7-inch Mi Note is designed to be slimmer than the iPhone 6 Plus and with a larger display, while boldly borrowing its name from Samsung's Galaxy Note series. Its full, high-definition display has a resolution of 1,920 x 1,080 pixels, which equates to a pixel density of about 390 ppi (pixels per inch) and 1400:1 contrast ratio. Xiaomi has used 'Dynamic Contrast Pixel Adjustment Technology' which automatically improves contrast in darker areas to make pictures in the phone appear better. The phone weighs 162 grams and is actually a hair's breadth thinner at a thickness of 6.95mm.
Inside is a Qualcomm Snapdragon 801 processor, 3GB RAM, 16/32GB storage and a 3,000 mAh battery. Xiaomi crams a 13MP Camera with optical image stabilization and two-tone flash on the rear while the front camera is a 4MP unit with a larger sensor than usual.
With both a curved glass front and rear, the Mi Note opts for rounded edges that resemble Apple's iPhone 6 Plus on the front, but the rear curved glass (Xiaomi calls this 3D glass) is more like the bend of Samsung's Note Edge without it being a display, of course.
Apart from the devices themselves, Xiaomi also launched some new accessories including an over the ear headphone and the Mi Box Mini media player.