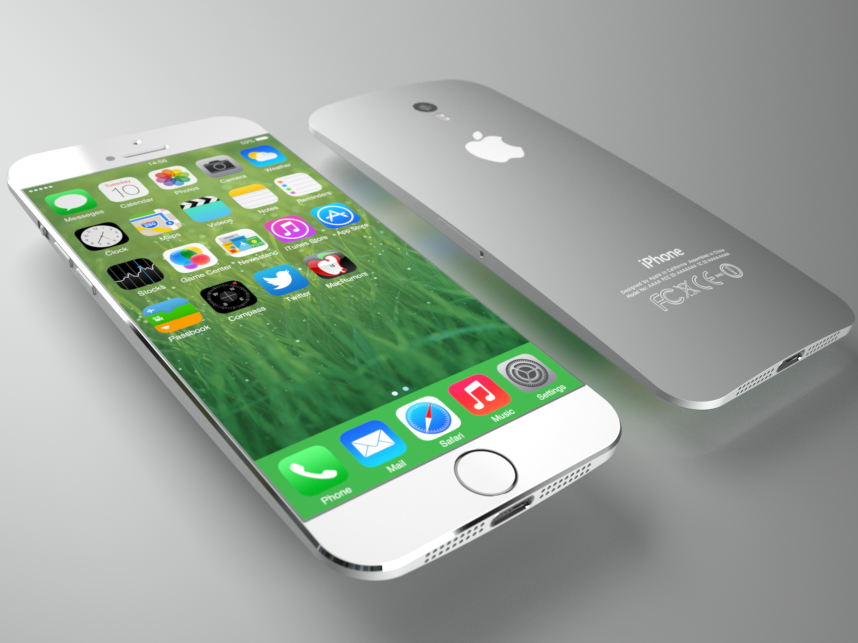 Apple's iPhone 6 has successfully made its mark in the smart phone market and continues to stand out from the rest. The company's foresightedness has enabled this handset to be packed with many futuristic features. As always, the company has managed to deliver maximum power, amazing cameras, better aesthetics, classy designs, and adept software packed in one smart phone.
iPhone 6 is quite similar to its sibling iPhone 6 Plus. Though they look alike and are quite similar to use. iPhone 6 is an absolute premium device with a screen size of 4.7″.
Look and Design
iPhones were earlier known for flat edges and sharp angles, but the latest phone is smooth and sleek with an amazing front having a dark glass that seems like an ink pool. The glass is curved at edges in order to meet the metal in a smooth curve. This phone has an incredible design at the rear too. The power button is at the upper side near the SIM card tray. Certainly it is a fabulous phone to hold and use as the weight and balance are just appropriate. Apple's decision of introducing a bigger screen phone has turned out to be correct.
Specifications
The device incorporates only 1 GB of RAM which is quite low when considered with other android phones. Another flaw acknowledged is the non-expandable memory. Relatively high-speed Wi-Fi is supported and the Bluetooth is 4.0. It also possesses an Apple A8 chipset and a dual-core 1.4 GHz cyclone processor.
Camera
The rear camera is 8MP with the front providing 1.2MP with improved sensors and lens. Apple is always known for its camera and this phone also doesn't lack when it comes to picture quality. It clicks good low light shots pretty well with high accuracy. Continuous autofocus shoots brilliant videos coexisting with 240fps slow motion capabilities. Without any special effects, the camera performs excellently.
Performance
Whether you play cpu-heavy games or record videos for a longer duration, you will experience no hitch in response. Battery life was better when compared to other iPhones but can be only termed average. Call quality is superlative, but Apple still needs to work on its speakers.
Verdict
Undoubtedly, the pricing is comparatively higher than its peers. When it comes to specification and performance, Apple is a brand you can rely on for that. If you want to shift from iPhone 5 to iPhone 6 then there is no need to think twice. Make the jump to buy the phone and it will prove to be a great phone.