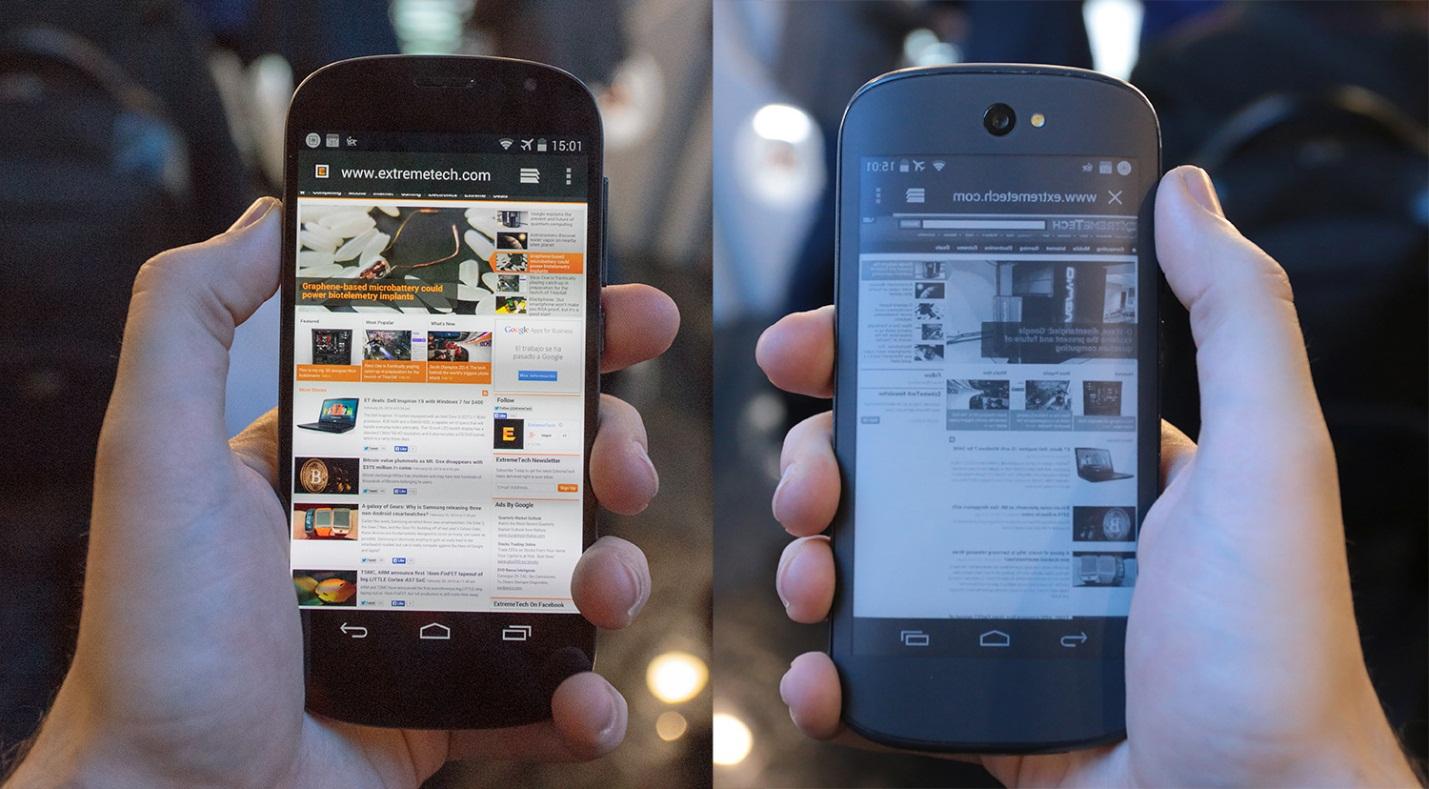 The dashing sequel to the YotaPhone has finally been launched, and this time, with changes for the better. The new and improved YotaPhone 2 has a fresh design and its high-end specs and bigger, higher-resolution displays are welcome upgrades. Regarded as the most interesting smartphone that has ever lined the mobile market, this is a handset with an E Ink display that is not just there as a novelty but has several, legitimate uses. The backside of the phone is no longer an oddity; it's an asset.
The Dual-screened phone is an engineering marvel with its thoroughly useful E Ink screen. The gorgeous primary AMOLED display makes a rich visual experience. The phone has top-tier performance with cool points aplenty. At 144 x 69.5 x 8.9mm, and 145g (5.1 ounces), the YotaPhone 2 is slightly taller than average mobile sets having a 5 inch display. Even with that large of a screen, one thing that will continuously keep you occupied is figuring out how they packed two displays, a 2,500mAh battery and everything else in a phone with such a sleek body.
At 4.7 inches, the secondary E Ink display is bigger on the new YotaPhone and also sports a higher resolution of 960 x 540 and is capable of producing 16 different levels of gray. The most important upgrade to the E Ink display on the YotaPhone 2 is that it's now entirely multitouch-enabled, so you can poke at it like you would any other touchscreen.
Both of the cameras on the YotaPhone 2 are different from those found on its predecessor, but only one's changed for the better. That would be the front-facing shooter, which is now 2.1 megapixels, compared to the original's 1MP sensor. The main camera module is now eight megapixels, down from 13MP on the first YotaPhone.
The YotaPhone 2 is a blunt upgrade over its previous version, with bigger, better displays wrapped in a much sleeker package. Most importantly, the secondary E Ink screen is actually useful this time around. Although it is very expensive and won't suit everyone's budget, YotaPhone 2 has clearly shown that a dual screen form factor is workable, and in many cases desirable. Yota has definitely brought something new for consumers in the smartphone world.
To read more, click http://engt.co/1wsvj8Y.