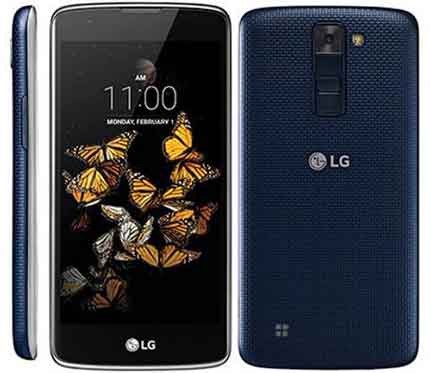 For all those smartphone lovers who are holding themselves back due to the high prices, here is an entirely new smartphone available from one of the world's premier manufacturers. Even if you do not have a whole lot of money, you can still add that X-factor to your personality with the latest LG Phoenix 2 in your hand.
Starting its journey with the launch of their first smartphone in 2009, LG has released many amazing phones with useful features. LG's innovative technologies are focused on maintaining their hard-earned reputation by bringing value to the lives of consumers. The affordability and amazing features have made it the brand of common people. Known for bringing a wide range of android and 4G smartphones incorporated with cutting edge technology, LG is giving competition to some of the major brands. It holds a glorious reputation of manufacturing some of the most successful and amazing devices in the market.
Let's have a look at some of the amazing features of the Phoenix 2:
Android Marshmallow OS (6.0)
Dimensions 5.69 x 2.81 x 0.34 inches (144.5 x 71.4 x 8.6 mm)
1536 MB RAM
5.0 inch display
Expandable storage microSD up to 32 GB
8MP rear camera
5MP front camera
720 x 1280 pixels resolution
2125 mAh battery capacity
Quad-core, 1300 MHz, ARM Cortex-A7 processor
Color: Black
Curved design and exclusive rear keys: The appropriate size along with rear control keys has made it very comfortable to fit in the palm of your hand. It allows easy control to power up and down, set volume and much more. The battery cover is textured for a solid and secure grip. These features add both comfort and convenience.
Power pack storage: It comes along with a removable battery and helps you enjoy many benefits. It gives you the privilege to replace it with a new one in case your battery has lost it's power.
See More: LG V10
Expandable memory: The micro secure digital (microSD) slot supports up to a 32GB memory card. This makes the phone even more affordable for you as you need not to worry about the memory while adding your priceless pictures and videos. You can easily enhance the built-in memory by utilizing the memory card slot. It also allows you to store and transfer files between different devices.
Camera: With the help of an 8 megapixel touch and shoot camera, you can easily take pictures with just a tap of your finger anywhere on the screen. The LG Phoenix 2 specifications include a 5MP front camera with Gesture Shot that allows it to capture a picture with just a gesture of your hand. You don't need to tap a single button on your phone. Just open the front camera, raise your hand and let it detect.