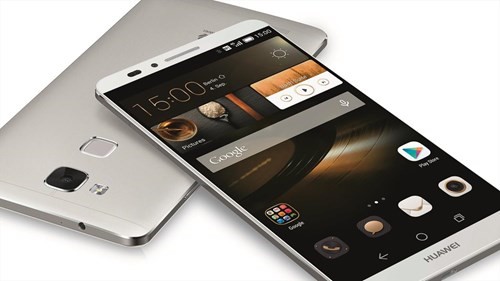 Huawei introduced its 6-inch Mate 8 at the 2016 CES conference and also confirmed that it will be soon available in other countries worldwide. However, Mate 8 certainly isn't as powerful as Samsung's galaxy Note 5 but is comparatively less expensive. It is certainly a large screen phone but for the right price. However, there are certain pros and cons of the phablet.
Pros:
Long-lasting battery.
Latest Android version, Android 6.0.
Completely metal-built smartphone.
Loud speaker audio
Fingerprint scanner
Cons:
The huge size doesn't fit comfortably in hand
Dull screen
Low screen resolution
Display
If you are hot on big phones, the Mate 8's 6-inch screen gives the room you need to run wild. When you first hold the phablet in our hand the screen seems bright and wonderful until you stream video and view high-resolution videos. The 1920*1080 pixel resolution is dimmer and hazier than other phones of the same class when it comes to the brightness level.
When compared with an ultra-sharp display like the resolution on Nexus' 6P, higher resolution graphics look less detailed because of fewer pixels present on the Mate-8.0. It is much lower than you typically observe on a large screen smartphone. Most of the time, Huawei Mate 8 won't impede your viewing pleasure, but the smartphone was expected to climb to the next rung on the resolution ladder to well match other phones.
Battery
Surprisingly, it owns a monster battery that lasts an average of 15.6 hours. While you email, chat, text, click pictures or shoot videos, the battery is reserved for multiple tasks throughout the day. This may be due to dimmer screen or low resolution.
Camera
Shots are picture perfect. The 16MP rear camera and 5MP front camera shot clear pictures in most lighting settings, indoors and outdoors. They can't be considered flawless but decent pictures are clicked and this feature is an impressive one. Selfie shots are also pretty good as the Beauty Mode captures amazing shots. Those with a more natural vibe can switch to the usual camera whenever required.
Verdict
Without local pricing, it is very difficult to conclude if the Mate 8 is worth your money. All things being equal, especially when compared to the Nexus 6P, except for the screen size and resolution, Nexus 6P is the audience pick as it is easy to hold.
Still, Mate 8 is a phone at an (assumedly) affordable price and is worth seeing in the mix. Let's hope Huawei can keep costs low to give large screen phablet fans another cheaper option to consider.