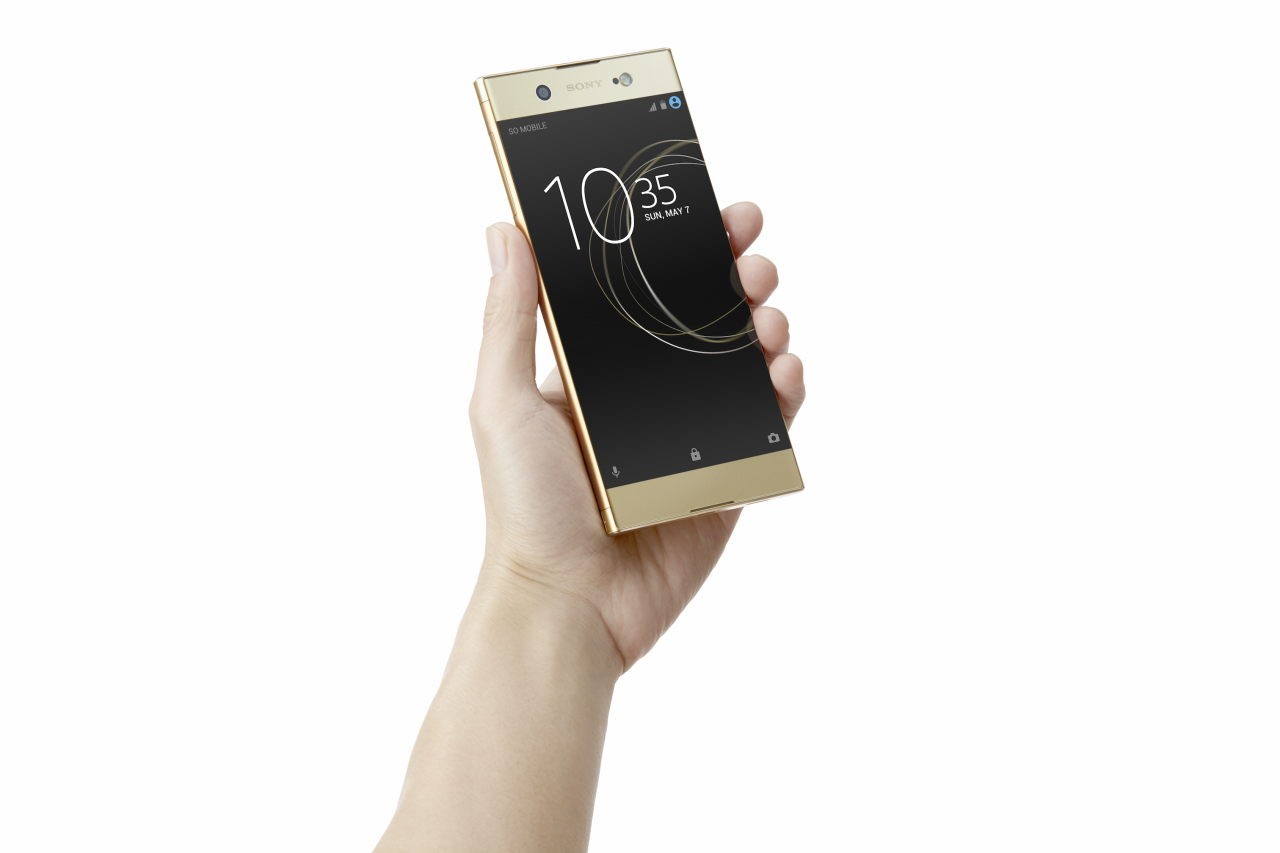 Mobile World Congress 2017 marked the smartphone market return of Nokia. And Nokia stole the show with its Nokia 3315's reincarnation, Nokia 3, Nokia 5, and Nokia 6 smartphones – no doubt about that. But Sony did not just sit back and let Nokia have the spotlight. Sony tried its best to make its presence felt by launching a couple of its Xperia smartphones.
Sony had already announced its plans of launching the Sony Xperia XZs and Sony Xperia XZ Premium with plenty of exciting features and specifications. It seems as if the smartphone maker is not going to stop here. According to the reports coming from company insiders, Sony seems to have expanded its Xperia Smartphone Family even further with another smartphone called the Sony Xperia XA1 Ultra with plenty of new specifications.
The Sony Xperia XA1 Ultra will be the successor to Sony's Xperia XA smartphone launched in the year 2016. The company has decided to launch this smartphone for users falling in the mid-range category. Sony Xperia XA1 Ultra is going to be bigger in-terms of size as compared to its predecessor.
Now Let's Take a Closer Look at the Specifications of Sony Xperia XA1 Ultra:
Network compatibility with GSM GPRS/EDGE (2G) / UMTS HSPA+ (3G) and LTE (4G) Cat4/Cat62 technology
Only 188 gram weight (6.6.3 oz)
Will support both single and dual SIM (both Nano)
4 GB RAM for both 32 GB and 64 GB Variants
Support for microSD card up to 256 GB
Will run on Google's Android Nougat 7.0 Operating System
Processor by MediaTek Helio P20 Octa Core 64bit (Quad Core 2.3GHz + Quad Core 1.6GHz)
Chipset by Mediatek MT6757 Helio P20
Fully HD 6-inch display size
Will support for 16M colors and 1080*1920 pixels
Multitouch up to 4 fingers
Corning Gorilla Glass for display protection
23 MP main camera
16 MP selfie shooter
Connectivity features like Wi-Fi Miracast, Google Cast, Bluetooth v4.2 supported by wireless technology, NFC and USB Type-c
Accelerometer, Gyro, Proximity and Compass.
Non-removable li-ion 2700 mAh battery with Qnovo Adaptive Charging
SmartAmp and ClearAudio+ for Sound
Expected to be available in White, Black, Gold, and Pink
Sony Xperia XA1 Ultra is definitely going to be big in-terms of features as compared to the Sony Xperia XA. But that is nothing more than the tip of the iceberg. According to sources, Sony has incorporated a lot of innovation in the Xperia XA1 Ultra technologically. Let's see the innovation incorporated in the Sony Xperia XA1 Ultra:
6 Inch Display Size:
Display size is always one of the key specifications of any smartphone to help users enjoy every bit of playing their favorite video games, watching their favorite videos, and reading their favorite articles. This is why Sony has decided to provide a 6 Inch full HD display with Corning Gorilla Glass protection. Apart from support for 16M colors, 1080*1920 pixels screen resolution, and Multitouch up to 4 fingers, incorporation of the latest Image Enhance Technology will be a key specification of the Sony Xperia XA1 Ultra smartphone.
High-Quality Camera
Its 23MP main camera and 16MP front camera are something beyond the imagination of any smartphone user. Double digit megapixels in both cameras produce sharper images with full color details in broad daylight. With its 16 MP camera for selfies, users stand a good chance of clicking beautiful selfies even in dim daylight using a hand shutter. Its 16 MP Selfie camera makes sure your selfies are never blurry.  Moreover, plenty of extra room for you to fit extra friends in your high resolution selfies clicked in vibrant color is also one of the outstanding specifications of the Sony Xperia XA1.
Battery Power:
This is where the Sony Xperia XA1 deserves some criticism. A 2700 mAh battery power is way less than what users have come to expect. Battery power has always been an issue for smartphone users. This is one of the key specifications that users look at when buying a smartphone in todays market. If battery power is less than optimal, the chances are that users will get discouraged and may drop their plans of buying it. Although Sony is providing features like Qnoovo Adaptive Charging and Stamina etc. in the Sony Xperia XA1 Ultra to make sure the battery lasts long, 2700 mAh of battery power is something that users may not like.
Key Accessories:
According to the reports provided by trustworthy sources, USB Type-C, Style Cover Stand SCSG40 for Xperia  XA Ultra, Bluetooth headset with Speaker SBH56, Xperia Ear, Smart Band2, Stereo Bluetooth headset SBH70, Mono Bluetooth Headset MBH20 are some of the key accessories that Sony is planning to provide with the Sony Xperia XA1 Ultra as a premium specification.
Final Suggestion:
The Sony Xperia XA1 Ultra is good for both common users as well as corporate customers. The credit goes to its massive external, internal and expandable memory. But its battery power is something that Sony needs to address.
https://www.sonymobile.com/us/products/phones/xperia-xa1-ultra/accessories/