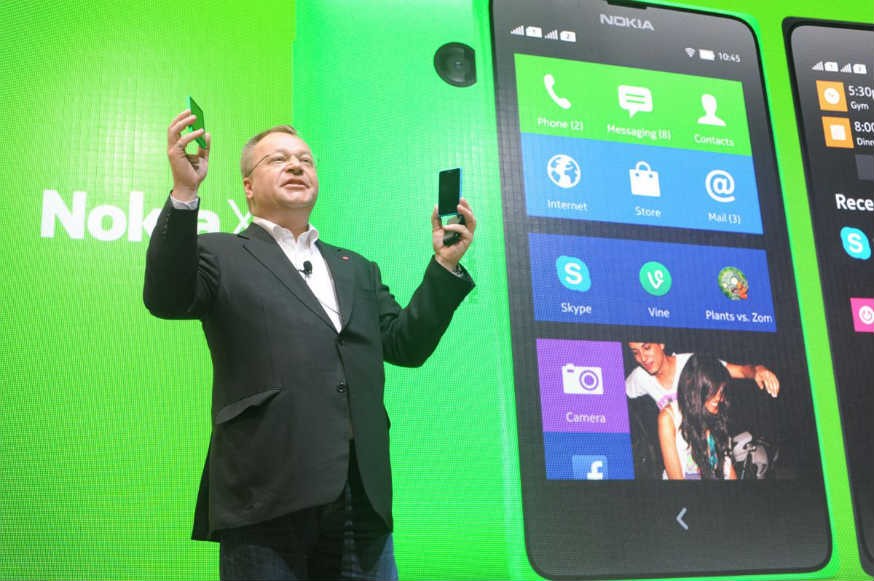 Recently, Microsoft unveiled its first Android-powered Smartphone, the Nokia X2, after completing its takeover of Nokia's handset division. Nokia gave us a steady diet of cheap, entry-level Android handsets with dual SIM support and a price tag of around $135, without a contract. This new Smartphone sports a dual-core 1.2GHz Qualcomm Snapdragon 200 processor, 1GB RAM, a 5 megapixel camera, and 4GB of internal storage memory (further expandable via MicroSD memory card). Apart from Nokia's ClearBlack technology, the Nokia X2's screen is laced with display features like brightness control, tactile feedback, Nokia glance screen, scratch resistant glass, and double-tap to wake. Microsoft has also added the transparent glass cover that was found missing in the previous handsets.
Nokia X

Display – 4.0 inches (233 ppi pixel density)
Camera – 3.15 megapixels (panorama, face detection)
Internal memory – 4GB
RAM – 512 MB
Processor – Dual-core 1 GHz Cortex-A5
Colors – Bright green, bright, Cyan, yellow, black, white
Battery – Li-ion 1500 mAh (Stand by: up to 408 h)

Nokia X2

Display – 4.3 inch WVGA (ClearBlack LCD screen)
Camera – 5 megapixel camera with LED flash
Battery – 1800mAh (Standby time: up to 23days)
RAM – 1 GB
Processor – Qualcomm Snapdragon 200 series dual-core CPU with 1.2GHz
Colors – Glossy orange, black & green, dark grey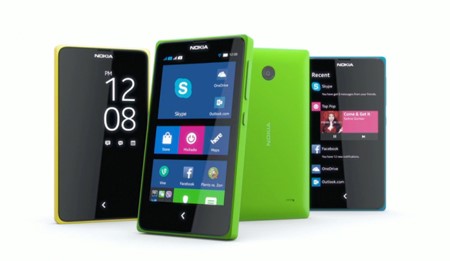 Design          
The body design of this new Android-powered Smartphone is quite good and similar to previous Nokia X handsets. Its look is descent and gives an elegant touch. Unlike other Smartphones, Nokia X2 is different in look and specifications.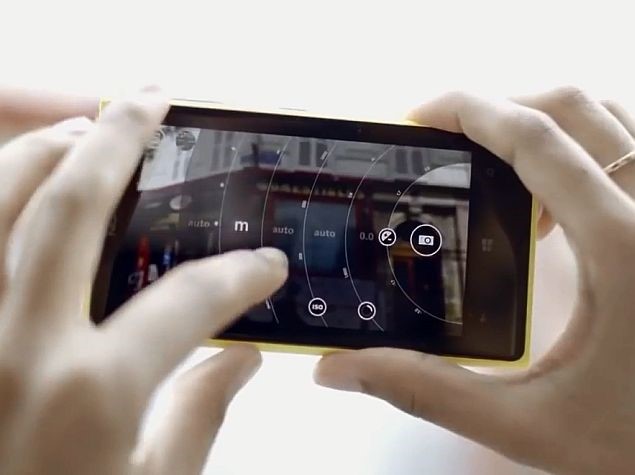 Camera
Nokia X2 has an eye of 5 megapixels to capture your precious moments of joy. It also features a LED flash to make your images beautiful and bright, even in low light.
Display
Nokia X features a 4.3 inch ClearBlack VGA display which will boost the quality of your pictures and movie experience.
For more information about Microsoft Nokia X2, visit http://mashable.com/2014/06/24/nokia-x2/