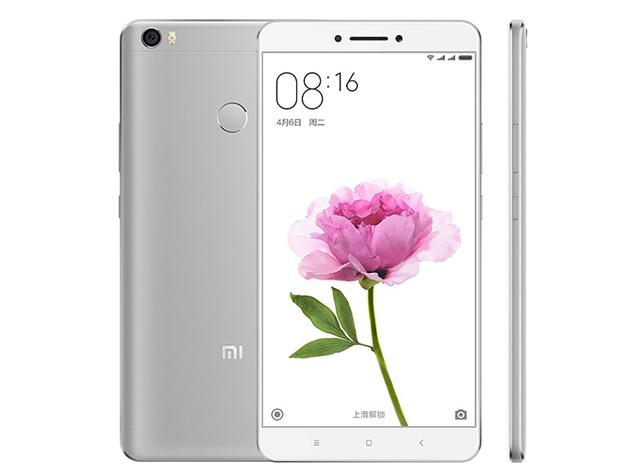 After tons of rumors, speculations and assumptions regarding the launch date, specs, price and availability of the Xiaomi Mi Max, the device was finally launched on May 10 2016. Xiaomi unveiled the new Xiaomi Mi Max at the product launch conference hosted in Beijing and we provide a first-hand review of the product presented exclusively for you. The rumors claimed something bigger and better but we'll give you a mega update on the same.
This Chinese brand has been successful in impressing its fans worldwide. According to an International Data Corporation report, Xiaomi has been the third largest smartphone vendor after Apple Inc. and Samsung in China. And it bagged the second rank amongst the top 50 smartphone companies in 2015 which added another feather to their cap.
Sharing a teaser on its twitter account, Xiaomi said that the huge display of Mi Max would easily fit into your denim pockets. Xiaomi Mi Max will come with a long battery life – lasting at least one day. So, go hang out with friends and don't worry if you don't get time to charge it.
Have a look at some of the key specifications
Qualcomm Snapdragon 652 hexa-core processor
4 GB RAM
128 GB for onboard storage
Fingerprint scanner on the back
16 MP rear camera
5MP front camera
4850 mAh battery
Big, splendid look
Xiaomi Mi Max is actually big in size!  Yes, the big size here means, 6.64 inch full HD display, and is expected to come with a resolution of 1080x 1920 pixels. With a 6.64 inch screen, Xiaomi Mi Max seems more of a phablet. It seems as if the company has tried its hands on designing a phablet rather than just a smartphone by making it larger than the Galaxy Note 5 or Samsung Galaxy S 7. But, relax…this is just a smartphone, not a phablet.
See the real Snapdragon power with the Xiaomi Mi Max
Xiaomi will be shipped with a Qualcomm snapdragon processor, either with the hexa-core snapdragon 650 or octa-core Snapdragon 652. You'll get to see three versions of Xiaomi Mi Max. The basic model will come with 3GB of RAM and 32 GB of storage topped up with a 650 Snapdragon processor. The second version will have 64GB storage with 3GB of RAM and a Snapdragon 652 processor while the third version of the model will offer 128GB of storage and 4GB of RAM. The Xiaomi Mi Max runs the new MIUO 8 which is based on Android 6.0 Marshmallow.
 Camera & colors
Xiaomi Mi Max sports a 16MP camera on the back with dual-LED flash and a 5MP selfie camera. The device would be available in excitingly beautiful silver, light grey and gold colors.
Battery
Xiaomi Mi Max shall come with a 4850 non-removable battery. Get worry-free use now and listen nonstop to music, talk longer and keep in touch! Depending on your plan, your phone may run out of minutes or data allowance but you won't receive 'battery about to die' warning!
Fingerprint sensor
For your extra security, the Xiaomi Mi Max has a fingerprint sensor on the back. With this fingerprint sensor feature, the device will capture a digital image of the fingerprint which is called "live scan". This live scan is used to create a biometric which will be stored in your device for matching purposes and this is how the security with Xiaomi Mi Max is assured.