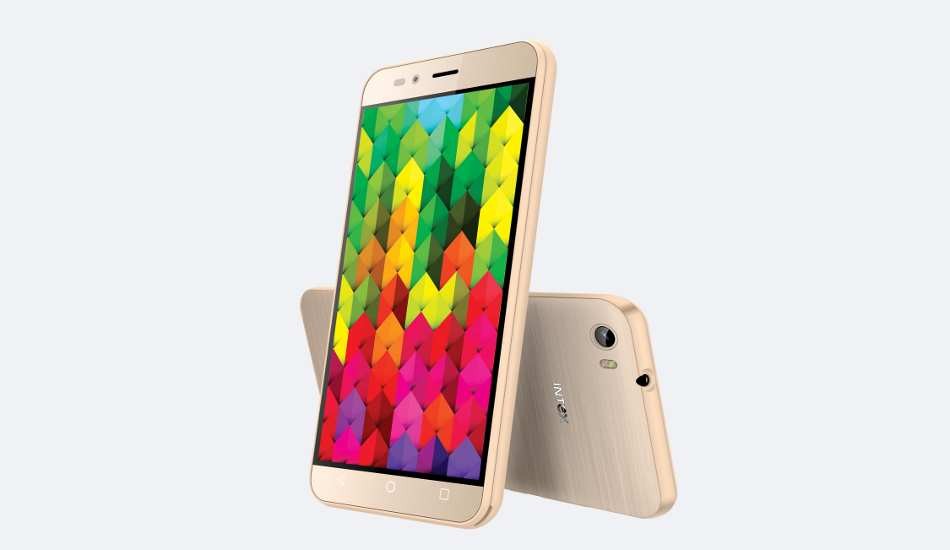 Budget 4G smartphones are pouring into the market these days and here is yet another one to add to the list. The Intex Aqua Trend is one the latest additions to the company's Android lineup that comes at an affordable price.
Design
The aesthetic look and feel of the smartphone is a bit of mixed bag. It is pretty decent from the front, but the back cover looks cheap. Thankfully, a bundled flip cover having white leather texture saves the dignity of the phone. Intex provides you with some internal sensors including accelerometers, proximity sensor and an ambient light sensor. The navigation buttons are placed at the bottom. The Aqua Trend screen size measures 5 inches with a resolution of 720×1280 pixels and weighs 152grams. You will not be satisfied with the color reproduction as banding is quite noticeable even in wallpaper images. However, brightness levels are good which helps in average visibility. The display has no scratch protection, nor is the touch that sensitive.
Most of the buttons are placed on the left side of the phone, but things would be simpler if they would have been placed on the right as they are blocked when you use the flip cover. The phone is available in black, grey, silver and champagne colors.
Specifications
Intex Aqua Trend specifications are no different from the rest. The phone is powered by a quad-core MediaTek MT6735 SoC and 2GB of RAM. There is 16GB of onboard storage that is expandable up to 32GB with a microSD card. "Smart Wake" lets you open apps by simply tracing a predesignated letter when the screen is off.
Performance
Intex Aqua Trend handles most games and apps quite well. The call quality is considered average as no call drops are experienced during a conversation. Although the incoming notifications are clearly visible, the audio quality could have been comparatively better. Sadly, the earbuds don't have a good fit and the sound quality is very poor. The 13MP camera clicks decent macro shots if given good lighting. Autofocus is quick in the daytime but not in dim light. The front camera sports 5MP and captures decent selfies. Picture quality is strictly average from both the front and rear-facing cameras. Intex Aqua Trend features were expected to make up for its shortcomings in the battery department, but sadly it didn't happen as the 2000mAh cell lasted for just 11 hours, which is considered below average.
Verdict
The Intex Aqua Trend doesn't break any new ground hence is an unnoticeable smartphone. Considering the complete package, the phone is expensive as well. The flaws include an underwhelming display, average camera and poor battery life. Overall, this phone should be given a miss.