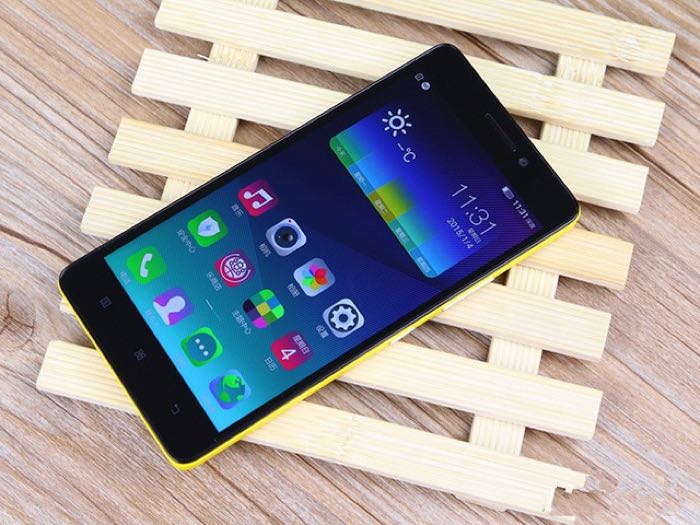 Lenovo K3 Note is a device that's only a few months old into the market and is already sending out a strong challenge to all the other rivals in the market. This new phablet seems to have generated a lot of interest among smartphone buyers. As compared to the company's A-series phone, the phablet supports a full-HD display and better optics. Some software-based gesture features are included only in mid-range phones like Lenovo Vibe X2.
The K3 note is quite similar to Lenovo A7000 as they share the same design as well as dimensions though the note is quite heavier as a device.
Essentially, the phone supports a common rectangular form factor combined with the plastic shell and round corners. The removable back cover comes in three color variants: black, white and yellow. Premium look through the latter may not please everyone, but the yellow and black panels sport a matte finish.
Touch panels of the phone are responsive having a 5.5-inch IPS full-HD display that offers good viewing angles. The absence of Gorilla Glass leaves the phone susceptible for scratches. The volume rocker and power keys are present on the right side of the phone. In addition, the back cover wraps the front panel and hides the 3000mAh battery, dual sim cards and a micro SD card slot. The second sim card doesn't support 3G or 4G connectivity.
The phone is powered with 1.7GHz 64-bit Media octa core processor incorporating 2 GB RAM. Also, the device comes with 16 GB internal storage and 32GB expandable memory. K3 runs the Android 5.0 Lollipop and comes with Lenovo utility apps.
The phone's default UI is devoid of an app drawer, with widgets that are spread across the home screen. The unified home screen app launcher style may come across as user-friendly to the consumers who haven't used an Android phone before.
The response of the phone's user interface is pretty satisfying and there is no lag experienced as far as the performance is concerned. Going by the specifications and price offered by this smartphone, this device is bound to succeed. The Lenovo K3 Note is a worthy handset for those who are looking for performance as well as specifications.