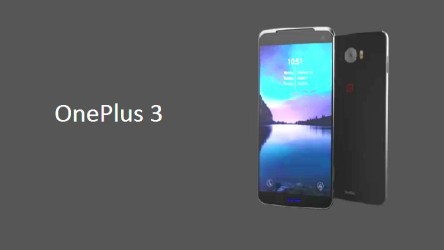 One Plus has finally unveiled one of their most rumored mobile phones, the OP3 and, if rumors are to be believed, this is going to be an excellent value flagship, priced within the budget. We bring all the leaks, rumors, specs, features and tidbits about this amazing device, One Plus 3, from around the web exclusively for you!
This Chinese phone manufacturer is quite popular for its high quality features and specs. The brand, One Plus is treated as nothing less than a rival from its competitors such as the Samsung Galaxy S6 and the Sony Xperia Z5. All eyes are firmly set on the release on this brilliant phone. Let us take you to its interesting review and find what is in store for its fans.
One Plus was first introduced at the end of 2013 and they've already released two high-specs phones – One Plus One and One Plus 2. The brand enthusiastically geared up for its third major phone launch after many assumptions, rumors and predictions by the experts. Here's everything related to its features, design, processor and more of what we know about this device and what we can serve you hot!
The noted tipster @leaks posted a few images of this device showing the front and bottom which is treated as an official render across the web. The image shows the fingerprint sensor on the home button. The leaks indicates that this device, One Plus 3, will feature an Amoled display. And a new update, shared on Twitter about the battery, is that the battery of this device will actually be 3000mAh, less than what was rumored earlier to be 3500mAh.
Some eye-catching specs:
5.5-inch display size
1920 x 1080 Screen resolution
Qualcomm Snapdragon 820 processor
4GB / 6GB RAM
32GB / 64GB Internal Storage
16MP Rear camera
8MP Front Camera
3000 mAh battery
Android 6.0 OS
 Display and Processor
The specifications of One Plus 3 includes a 5.5 inch display screen size with 1080p resolution and stunning Gorilla Glass 4 for protection. The device is expected to be shipped with a Qualcomm Snapdragon 820 processor.
See More: One Plus 2
Internal space
This device, One Plus 3, is expected to come in two variants: 4GB RAM and 32GB internal storage and the second variant will have 6GB RAM and 64 GB internal storage space. The device will have the Android 6.0 Marshmallow OS which is assumed to be one of its eye catching features.
Camera
The device will feature a 16-megapixel rear camera and 8 megapixel front camera. What's more interesting about this phone is that it will have a new 'dash charge' feature which is known for fast charging. So, you can use your phone without the usual hassle of charging the battery, as now you've a fast charging option. So, you'll enjoy non-stop, unlimited fun with your new and amazingly superb One Plus 3 device.
Performance
The brand, One Plus, is promising to be a superb experience with this phone and calls One Plus 3 an absolute winner which will live up to the expectations of its fans and will in fact set new standards like the previous flagships.