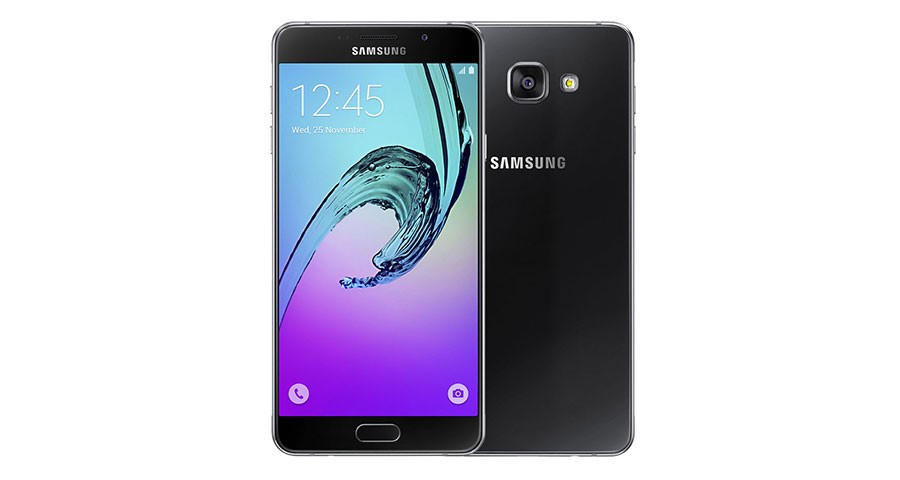 Modern smartphone lovers are looking for something smarter than just a phone. And Samsung, one of the leading smartphone makers in the world, has been producing something very close to that in the form of its smartphones.
Samsung Always Makes Something New:
It has been a long time since the company has launched its Samsung A7 2017 edition and Galaxy J7 Prime. Now the company has its eyes focused on providing smartphone users something different.
Samsung Looks to Exceed User Expectations:
Exceeding expectations is key for a successful smartphone and Samsung does it like no other smartphone maker in the world. Now Samsung hits the global smartphone market with Samsung Galaxy A3 2017 edition.
Samsung's main idea behind this is to provide smartphone freaks a chance to capture their life as it goes.
With the Samsung Galaxy A3 2017 edition, the memories of the users are going to be crystal clear and smart.
The Credit Goes to the Specifications of the Samsung Galaxy A3 2017 edition:
If you are a shutterbug with a craze for capturing your beautiful moments and making them memories, then this phone might be for you. Spare the time from your schedule to thoroughly read the specifications of the Samsung Galaxy A3 2017 edition below and it might help convince you to get it and start clicking smart memories:
Network Compatibility with GSM/LTE/ HSPA
2G, 3G and 4G Bands are supported
Supports GPRS and EDGE
7 inches Display Size
Dual SIM Capable
Screen Resolution of 720*1280
Corning Gorilla Glass protection
Marshmallow Android 6.0.1 operating system
EXYNOS 7870 Octa Chipset
Octa-core 16. GHz Cortex-A53
Supports microSD card up to 256 GB
RAM 2 GB
Internal Memory 16 GB
13 MP front camera
8 MP secondary camera
Supports Wi-Fi, Wi-Fi Direct and hotspot
Bluetooth v4.2, A2DP, LE
Type-C 1.0 reversible connector
2350 mAh non-removable li-ion battery
Availability in black sky, gold sand, blue mist and peach cloud colors
Don't Just Judge this Book by Its Cover:
In Simple words, you should not stop at just knowing the specifications of the Samsung Galaxy A3 2017. As for reason, there are some features in this smartphone that you might not like at all.
Absolutely Right!
Knowing about some of the features of the Samsung Galaxy A3 2017 edition will certainly help you decide whether you should buy it or not.
Let's discuss them in detail below and try to understand the quality of its features:
4.7 Inch Display Size
This is where the Samsung Galaxy A3 2017 may not be able to exceed the user's expectations. Its display size is less than desirable as compared to other smartphones of Samsung itself and other companies.
This could potentially decrease the enjoyment of videos and photos for users to relish. However, its screen resolution is also something that users may not like or find useful.
Most of the smartphone makers in the world are producing smartphones with a high screen resolution to give users a chance to experience the very best of HD photos and videos.
Therefore, this could possibly be the one drawback feature of the Samsung Galaxy A3 2017 edition.
Less Battery Power is an Issue:
Battery power has always been an issue for smartphone users all over the world. Smartphones consume a lot of battery in no time.
This problem sometimes leaves users pulling their hair in frustration as they lose a chance to grab a good job opportunity, or receive that text from a friend
In terms of battery power, a user who needs a long battery life may b wasting his money on the Samsung Galaxy A3 2017.
Only 2GB RAM:
This could be another bothersome feature of the Samsung Galaxy A3 2017 edition for smartphone lovers. 2 GB RAM may seem a little weak considering that they could get 4 GB or 6 GB RAM in the smartphones of other companies.
Moreover, this won't help Samsung exceed user's expectations and requirements in performance. As for reason, many users are streaming content in the form of videos. They like to download videos and store them in their phone. Perhaps, little more RAM could be good.
Camera Quality is Good
The 13 MP front camera and 8 MP selfie shooter of Samsung Galaxy A3 2017 edition is the best feature of it. The credit goes to its ability to click lifelike photos and record similar videos. Special thanks to camera features like Autofocus and CMOS Image sensor and many more.
 See Also: Nokia Marks Arrival in Smartphone Market With Nokia 6
At last: Smartphone buyers opinions will determine the success or failure of the Samsung Galaxy A3 2017 edition. We'll all just have to wait and watch!