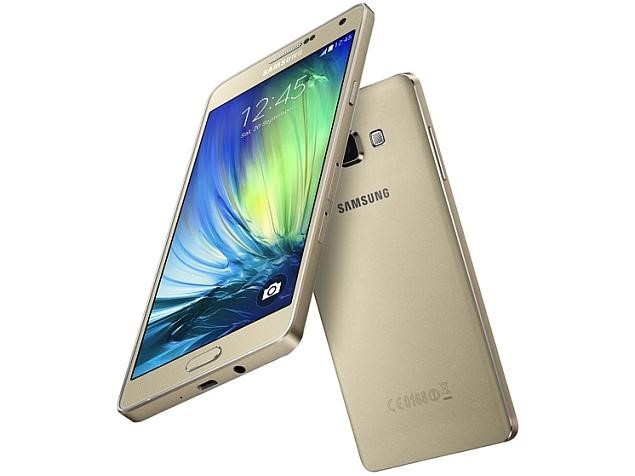 Samsung is known for releasing world class smartphones one after another. Recently leaked reports on the internet suggest that the company has put new editions for 2017 in the pipeline. Despite the failure of its Galaxy Note7 Edge because of battery issues, Samsung has been able to restore its reputation in the world with its other smartphones.
Samsung is all set to launch its Samsung Galaxy A7 Duos 2017 edition. This smartphone is likely to be very much different from all usual smartphones up for sale in the global smartphone market. Unique specifications/features of Samsung Galaxy A7 Duos 2017 edition will revolutionize the entire global smartphone market like never before.
Specifications of Samsung Galaxy A7 Duos 2017 Edition
The Android Soul, a popular benchmarking listing released by AnTuTu through Weibo, confirms the incorporation of its unique specifications. Some of them are listed here. Let's take a good look at all of them below:
Announced in January 2017
Expected to be released in January 2017
Network Compatibility with GSM/HSPA and LTE
Support for single or dual Nano SIM cards
IP68 certified – protection against dust and water damage over 1.5 meter for about 30 minutes
Display size of 5.7 inches
Super AMOLED capacitive touchscreen
Display supports 16M colors and screen resolution of 1080*1920 pixels
Multitouch display
Corning Gorilla Glass (Version not specified) is always on display for protection
Android OS, v6.0.1 (Marshmallow) operating system
Octa-core 1.9 GHz Cortex-A53 processor
Card slot for microSD card
Supports microSD card up to 256GB
3GB RAM
32 Internal Memory
16 MP Primary camera
16 MP selfie shooter
Supports 1080p@36-FPS
3.5 mm audio jack
Supports Wi-Fi 802.11 a/b/g/n/ac, dual-band, Wi-Fi Direct, hotspot
Supports v4.2, A2DP, EDR, LE and Type-C 1.0 reversible connector
Non-removable Li-Ion 3600 mAh battery
Availability expected in Black Sky, Gold Sand, Blue Mist and Peach Cloud
This is nothing more than the tip of the iceberg. Incorporation of unique specifications has certainly helped the Samsung Galaxy A7 Duos 2017 edition make its presence on the FCC (Federal Communications Commissions) in United States. In addition, incorporation of features like Wi-Fi and Bluetooth has earned Samsung Galaxy A7 Duos Bluetooth and Wi-Fi certifications also.
Features of Samsung Galaxy A7
The Korean smartphone maker is likely to release the Samsung Galaxy A7 Duos 2017 edition as a second lineup of smartphones having a lot of new features related to camera, chipset, operating system, display, battery, videos, photos, documents and communication etc. to redefine the standard of performance of smartphones.
Let's take a good look at some of these features of the Samsung Galaxy A7 Duos 2017 edition explained below:
Camera:
Samsung seems to be planning a shift to the same setup assembly for features related to the camera in the Galaxy A7 2017 edition and the rest of their devices to be released in 2017. The company seems to be all set for releasing the Samsung Galaxy A7 Duos 2017 edition with a 16MP primary camera and 16 MP Selfie shooter. Therefore, the Samsung Galaxy A7 Duos 2017 edition has a very good chance to be the second lineup of smartphones kept in the pipeline by the company for 2017. OIS, autofocus, LED flash, Geo-tagging, touch focus, face detection, panorama, and HDR will be the key specifications of Samsung's Galaxy A7 Duos 2017 edition to enhance its performance with an improved user experience.
Superfast Battery Charging:
Smartphones consume a lot of battery in no time. Users must charge their smartphones every day to keep its battery full. They also must keep it on charge while using the Internet, music/video player or their favorite applications. This is why Samsung has increased the battery capacity of the Galaxy A7. The phone will land in the market with a Non-removable Li-Ion battery of 3600 mAh to allow users to be able to make calls to their near and dear ones and do their work for a longer period of time. This is certainly a major step taken by Samsung to enhance the performance of the Samsung Galaxy A7 Duos 2017 edition for improving the user experience in terms of battery power.
Communication:
Support for vital communication features like Wi-Fi 802.11 a/b/g/n/ac, dual-band, Wi-Fi Direct, hotspot, v4.2, A2DP, EDR, LE and Type-C 1.0 reversible connector, GPS, NFC and FM Radio will take its performance to the next level. The phone will allow users to connect to any public Wi-Fi, Wi-Fi Direct or hotspot very safely. They will also be able to transfer data from one device to the other safely.
Display:
Samsung A7 Duos 2017 edition will have the display size of 5.7 inches. Super AMOLED capacitive touchscreen, Multitouch, screen resolution of 1080*1980 pixels, 16M colors and Corning Gorilla Glass for protection will save your pocket and enhance your video viewing experience. Moreover, you will be able to see everything in high quality because of these features.
Photo/Video Editor and Document Viewer:
This might be one of the best specifications/features of Samsung Galaxy A7 Duos 2017 edition. They are going to help users view or edit photos and videos on the go. Moreover, commuters will benefit mostly because of document viewer. This feature will help them read their emails and other important documents while travelling.
At Last
The features listed here are not guaranteed until the Korean smartphone maker releases the phone for users in January 2017 or little later. Users have no choice but to wait for the release of Samsung Galaxy A7 Duos 2017 edition in January 2017 to know about its actual specifications and features.