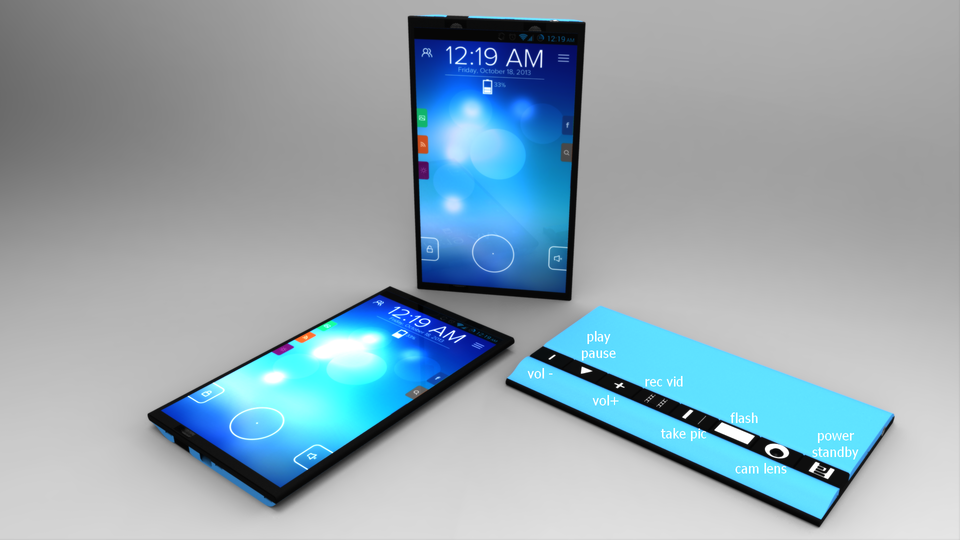 Are you planning to trash your problematic Samsung Galaxy Note7 Edge? Are you looking for some other smartphone in the market? The global smartphone market is flooded with a number of brands nowadays. All these brands are competing hard to be your favorite. Choosing that one smartphone from so many options is never an easy task.
Keeping this mind, Xiaomi, the Chinese Smartphone maker, is soon coming up with a smartphone called Xiaomi Mi7. Xiaomi has become the third largest smartphone maker in the world in no time. The credit goes to the high-quality smartphones launched by the company in the past. All Xiaomi smartphones have given smartphone lovers a lot to cheer about on the performance and innovation front.
This is the reason why all Xiaomi smartphone lovers are waiting for the company to launch the Xiaomi MI7 with new exciting features and specifications. This review is an attempt to give you some insights about the likely features and specifications of this latest Xiaomi smartphone hitting market in 2017.
Specifications of Xiaomi MI7:
The company is likely to incorporate a lot of mouthwatering specifications in its latest flagship smartphone called Xiaomi Mi7. Let's take a look at all of its expected specifications below:
Network Compatibility with GSM, UMTS and TD-LTE for 2G, 3G and 4G
Qualcomm Snapdragon 820 or 830 SoC at 2.8 – 3.0 GHz processor
RAM of 4GB
Internal Memory of 32GB, 64GB and 128GB
Internal Memory is extendable through MicroSD card
3" 4K Display Size with screen resolution of 4096X2160
Li-Po Battery Type with a 2900 mAh Battery power
Wireless charging
Retina scanner or battery security
Shockproof and waterproof Corning Gorilla Glass Protection
25 MP rear camera
8 MP front camera
Compatibility with Android v7.0 (Nougat) Operating System
Single Nano SIM
Bluetooth 4.1
5 mm Audio Jack
Wi-Fi 802.11, b/g/n
Radio, Edge, GPRS and GPS (with A-GPS)
Xiaomi is planning to launch it in its Chinese, UK, US, German, Korean, Canadian and the Indian market in 2017.
Features of Xiaomi Mi7:
This very smart phone is going to be beautiful in-terms of its looks. And technical features of the Xiaomi Mi7 can be very impressive under any circumstances to meet your requirements and expectations on the performance front. Let's take a deeper look at all of them below one by one:
Sleek and Unibody Design and Fast Processing:
Its sleek body and Unibody design is definitely going to attract many smartphone lovers worldwide in 2017. As for reason, such a sleek designed smartphone by Xiaomi has always given tough competition to global market leaders like Apple, Samsung and Google. It is likely to add to your personality and make it easy for you to carry it anywhere in your hand, purse, bag or even the pocket of trousers or T-shirt. The company is installing a Qualcomm Snapdragon 820 or 830 SoC processor at 2.8 – 3.0 GHz in the Xiaomi Mi7 for super-fast processing for awesome performance.
This is definitely going to be one of the outstanding features of the Xiaomi Mi7 for perfect performance of the display. The combination of a sleek display and 4K resolution of 4096X2160 will play a key role for a perfect smartphone experience for users worldwide. With a 5.3 inche display size, the Xiaomi Mi7 will give the very best experience of viewing videos like never before.
Smartphone security is a big issue for any smartphone user. A lot of companies are incorporating secure features in their smartphones in the global smartphone market. Some of them have pattern lock. Some of them are using the number lock system and some of them are even trying voice recognition and face recognition for preventing unauthorized access to the smartphones.
Taking this into consideration, Xiaomi has incorporated a Retina Eye scanner specification as a special feature in Xiaomi Mi7. Retina scanner technology is way more secure as compared to other security measure currently available in smartphones. This technology will unlock your smartphone by scanning the retina of your eyes. Moreover, you will be able to use this technology for shopping on Google and Samsung Play stores.
Superfast Wireless Battery Charging
Most of the smartphones doing rounds in today's global smartphone market take ages to get charged. This is why some companies have started providing a wireless charging feature in their smartphones. It has become a more of a standard feature in every smartphone. However, Xiaomi MI7 is likely to set new standards in this category too. The company is likely to provide a superfast wireless battery charging feature in the Xiaomi Mi7 for exceeding battery performance related expectations of users worldwide. This is definitely something amazing for users to cheer about.
The Unibody design of the Xiaomi Mi7 and its camera related 3D features will definitely set new benchmarks in the global smartphone market. As for a release date, it is going to be somewhere by mid-2017. Stay in touch with us to know any further leads in this regard.
Recommended Topics: