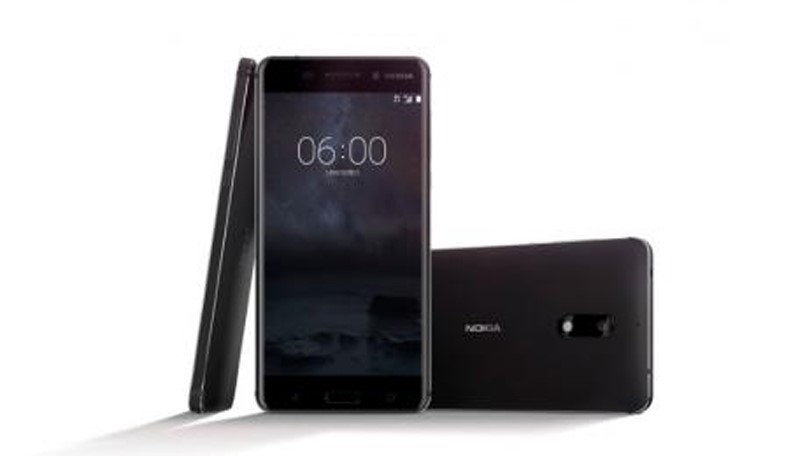 Where there is a will there is a way! You must have heard or read this popular English phrase a thousand times in your childhood. Nokia has used this phrase to pave its way back in the mobile market after its earlier phones started failing to win users because of competitors like Samsung, Apple INC., Xiaomi and Sony etc.
But Wait a minute! What did you think? That's it for Nokia in the global mobile market? Perhaps you are in the habit of judging a book by its cover. Remember, when the going gets tough, the tough get going. The last couple of years have been very difficult for the company. However, the company did not say die here. Nokia has now stepped into the smartphone market with its own Android based smartphone.
Yes! Nokia has Come Back with Nokia 6:
The Nokia mobile phone production team had been playing with the idea of producing an Android based smartphone for users for a long time. Nokia, a leading mobile phone maker in the past, has come back into the mobile phone market with Nokia 6 Android phone on 19th January 2017.
The company has Worked Hard:
Nokia has taken a lot time to develop the Nokia 6 to get established among the best in the business. However, the company does not seem to be in the mood for taking any risk this time. This is why the company has worked hard on making the Nokia 6 strong enough on the performance front for its users.
Specifications of Nokia 6:
Internet is home to a lot of news in regards to the Nokia 6. And the phone is certainly expected to impress a lot of smartphone lovers across the world with its exceptional specifications listed below:
Dual SIM – Both Nano
5 inch display size
1080X1920 Pixels screen resolution
Corning Gorilla Glass protection
Android Operating System 7.0, Nougat
Qualcomm MSM8937 Snapdragon 430 Chipset
Octa-core 1.4 GHz Cortex-A53 processor
64 GB Internal Memory
4 GB RAM
256 GB expandable Memory with MicroSD Card
16MP primary camera
8MP selfie shooter
5 mm Audio Jack
Non-removable Li-ion battery with 3000 mAh power
Availability in black color
Support for Wi-Fi, GPS, USB
It's time to read about the outstanding features and specifications of the Nokia 6 in detail below:
Features of Nokia 6
According to some reports, the company is definitely going to take smartphone specifications to a high level. There will be some completely different and new features in the Nokia 6. These features will definitely play a key role in the success of the Nokia 6 on tje performance front in the global smartphone market.
Display Design
With a totally redefined and unique display design and size of 5.5 inches, The Nokia 6 is expected to take your video viewing experience to a totally new level. Users will definitely fall in love with it when they get the luxury of watching videos like never before. Its unique IPS capacitive touchscreen supports 16 M colors and also has Corning Gorilla Glass protection and the Multitouch feature.
Camera:
Its camera is 16 MP while the selfie shooter is 8 MP. With support for 4 GB of Ram and 64GB of internal memory, users can store thousands of memories in the form of pics and videos. The camera also takes the photo clicking experience to a higher level with features like 1.0 µm pixel size, geo-tagging, touch focus, face detection, panorama, HDR and video recording at 1080p@30fps. The company has promised an amazing image capturing capability in the Nokia 6 as a feature.
Body Design
The Nokia 6 will surely give smartphone lovers a very aesthetic experience with its wonderful body design.
Battery of 3000 mAh
Battery power is always an issue for any smartphone maker because a lot of smartphone users are demanding long lasting performance in their devices. Users are not happy when they play their music or run a few apps for 15-20 minutes and their smartphone is at 40%-50% battery power. This leaves them pulling their hair in frustration and forces them to stop using the apps that they bought the phone for to conserve power. The Nokia 6 will have a non-removable li-ion battery of 3000 mAh for long-duration. We'll have to wait and see just how far that takes us.
Smartphone lovers that have been waiting for Nokia to release an Android phone are advised stay alert to watch for the release of the Nokia 6 to fulfill their demands for their next smartphone.
Keep coming back to know more about Nokia Smartphones expected to come in 2017.