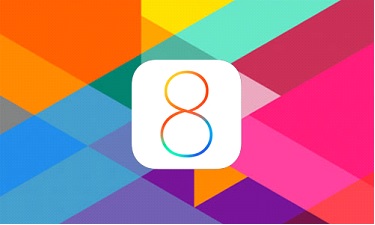 The eighth release of Apple's awaited mobile operating system, iOS 8, was finally announced at the Worldwide Developers Conference (WWDC) 2014. Adding new aspects, iOS 8 is indeed beaming with a plethora of new features as well as the enhanced old ones to provide a better user experience. Below are some highlights of the amazing features of this platform.
Interactive Notifications: Notifications in this version permit the user to respond to texts without leaving an app already in use.
Health Hub: The biggest new addition in iOS 8 is this app that collects your health and fitness data. Not only this, the health data will also pour in from external accessories, like Nike's armbands etc.
Multitasking View: The new multitasking view shows a list running apps, recently called numbers as well as frequent contacts.
QuickType: QuickType, which is used for predictive typing will suggest whole phrases, based on what you have typed, and not only your word choices. Additionally, iOS 8 allows installation of third-party keyboards.
Family Sharing: The feature called Family Sharing has made it possible to create a family group of up to six with individual Apple IDs that can share a single set of iTunes media, App Store content and more.
Siri: In iOS 8, the always-on Siri features the Shazam song recognition service and flaunts streaming voice recognition and 22 new dictation languages.
Photos App: The Photos app now offers even more options to edit photos. The so-called Smart Editing has become richer, easier, and will now sync edited photos across devices.
Developers got their hands on iOS 8 earlier but users with compatible iDevices had to wait until September 17th to upgrade to the next iteration of Apple's mobile platform. Make sure your apps take advantage of all the great new features in iOS 8, which is now available to hundreds of millions of customers around the world as a free download.
To know more, click https://www.apple.com/ios/developer