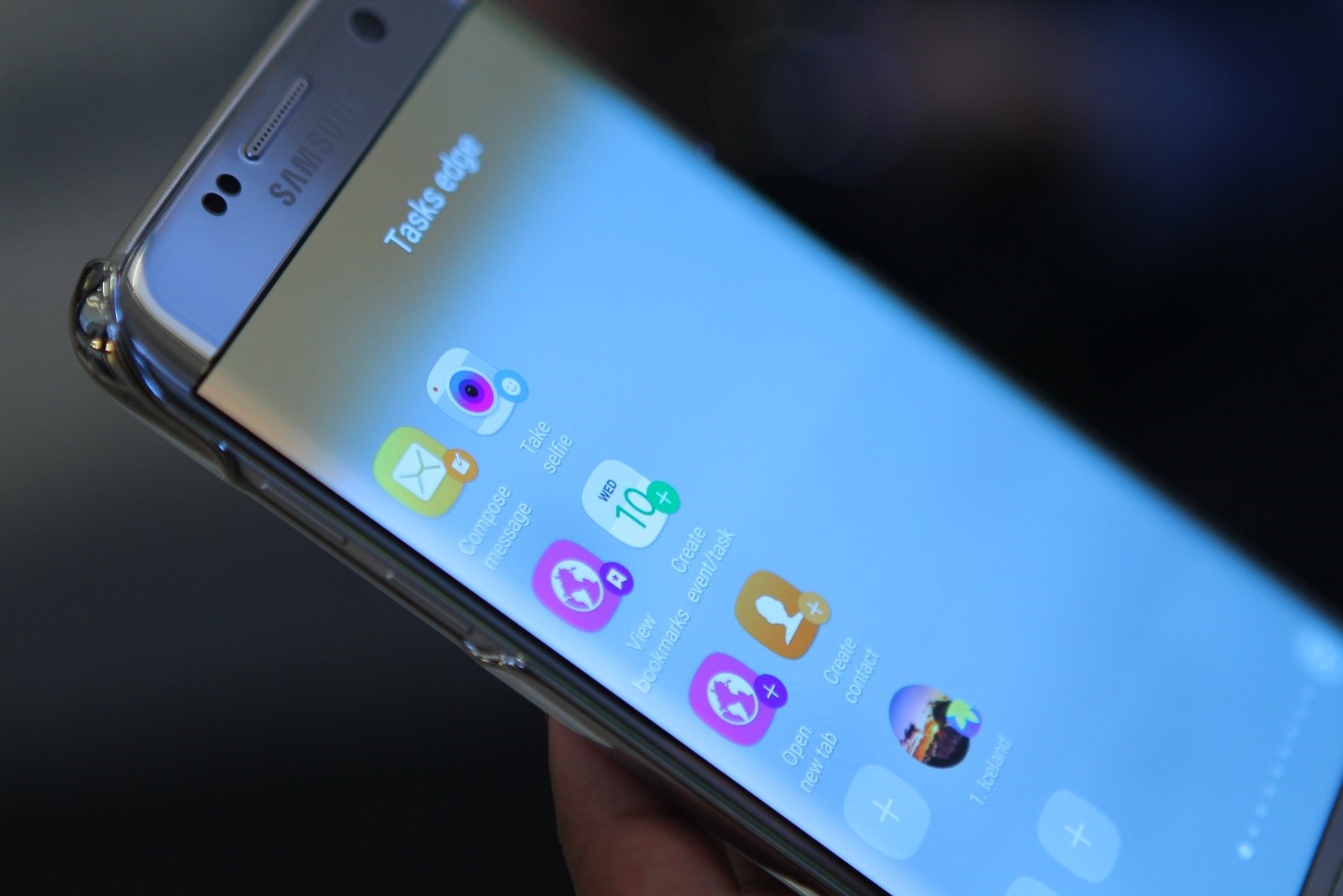 Samsung Galaxy S7 Edge has a stunning curved screen and bigger battery. Yes, it is really something special. If you are looking to buy a new smartphone that has it all- camera, memory and battery, then Samsung Galaxy S7 Edge is the right choice.
What catapults this newly released Samsung Galaxy S7 Edge to such heights? Is it the seductive design, the excellent camera, the beast of a battery, or the expandable storage? The design, those impressive curves, and larger memory, everything about the 5.5-inch S7 Edge excels from the inside out. The company has refined the navigation software that take advantage of the screen's physical curves when used sensibly, giving it an appealing look as well as functionality. Here is our verdict on this newly launched S7 Edge-
Design
Samsung Galaxy S7 Edge's design is downright gorgeous. The smartphone features a metal and glass build, curved display, is IP68 water resistant, and is available in black and gold. Samsung has managed to cram a large screen into the body of a much smaller phone. Next to the iPhone 6S Plus, the S7 Edge is narrower, shorter and much lighter. You can even use it comfortably in one hand, stretching my thumb from one corner to the other without too much trouble.
Camera
 Newly launched Samsung Galaxy S7 Edge actually has fewer megapixels in comparison to its predecessor S6 – 12MP as opposed to 16MP. Though the actual amount of pixels in the sensor is less, there are a number of improvements. The major improvement is the low-light performance. Here, Samsung is employing a new-fangled technology called "Dual Pixels", and it will help the auto-focus work brilliantly well. With this, each pixel in the sensor has two 'photobodies' and this means the camera can focus more effectively, accurately and much quicker.
Android 6.0.1 Marshmallow, Touchwiz and Software
With the Samsung Galaxy S7 Edge, the TouchWiz has slowly gotten better, cleaner, and smoother, and the skin has finally reached the point where it's no longer a serious negative against the phone. Though it's not as sleek as vanilla Android Marshmallow, it's starting to come mighty close. There are fewer useless bundled apps, fewer 'bleeps' and 'blops' and fewer childish icons.
Performance
The sheer performance of this phone is hard to match. The 4GB RAM allows you to try everything from multi-tasking to gaming and ultra-high definition video. It is among the coolest flagships you have seen till now. Samsung has added in a futuristic sounding 'water-cooling element' inside the S7 Edge to try and halt any accusations of overheating.
The Samsung Galaxy S7 Edge has taken a leap ahead of all the other flagship handsets this year. When it comes to the purchase decision, it is a gorgeous phone that is worth buying if you do not mind spending a bit extra.