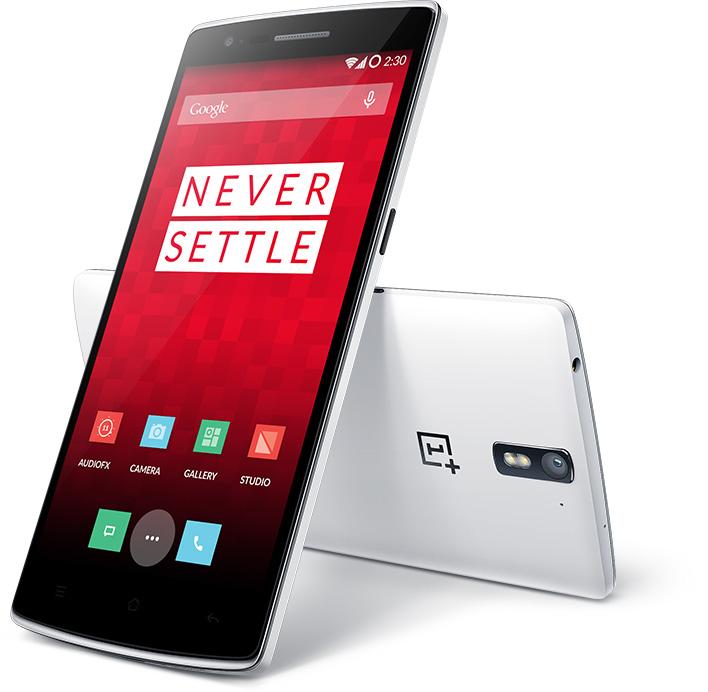 This cell phone's motto, "Never Settle," says it all when it comes to the Chinese company's mission of making and selling the perfect smartphone. Its first attempt is the One, which is a premium-looking cellphone with customizable top-shelf specs. The best part? It is afford ably priced at $299 unlocked and free of contract, which is far less expensive than many other handsets that do not offer what this phone has to offer. While it does sound like the One is too good to be true, we wanted to see if indeed it is.
The OnePlus One actually does not appear to be a phone costing $299. Its arched spine, polycarbonate build, elegant chassis and amazing specifications can easily make someone mistake it for a much costlier phone. In a way, that could probably be because various other companies in the market are trying to market their own devices with such features for a much higher price.
One would certainly wonder then as to how a startup like OnePlus has priced its flagship device at a lower cost than many of its peers. In a way, the company doesn't seem to be going after big money for a while. OnePlus has no track record to rely on apart from the fact that its founder and much of its workforce came over from Oppo, which has a reputation for making great devices (but at a much higher price). In that respect, keeping the price down is quite an investment for the company in its nascent stage.
The phone is indeed a great value for money. It has a fantastic display and a premium hardware. Boasting of top-of-the-line specifications, the firmware is as customizable as you can get. While there are minor stutters in the processor-intensive tasks, the phone overall offers for a smooth user experience. It has a low speaker volume which can also be easily managed.
For a price of $300, there is actually no other phone coming close to what the OnePlus One offers. Not only does it look and feel like a premium device, but it also offers the amazing specifications you look for in a flagship smartphone. So if you're really looking for a high-end phone on a budget, your search ends here.