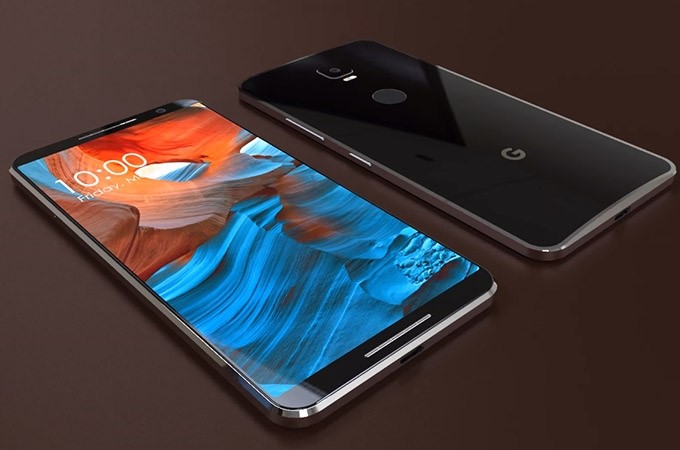 Change is the inevitable law of nature. Change can improve everything. This is what most of the smartphone manufacturers are now realizing. Popular smartphone brands like Samsung and LG introduced a lot of change in their smartphones' designs and functionality. Even Apple is expected to change the design and functionality of its much anticipated iPhone 8.
Seeing this, Google has decided to change the design specification of its upcoming Google Pixels XL2 for a better user experience. According to a report published on the official website of Forbes , GFXBench, a famous benchmarking software has unveiled some specs related to Google's Pixel XL2.
Specifications of the Google Pixel XL2
Design is not the only thing that Google has decided to change in its Pixel XL2. Google is now about to change a lot of specs in its Pixel XL2. Let's take a look at them below:
Will be compatible with GSM/HSPA and LTE Network Technology
Will support Nano SIM
Solid resistance against Splash and Dust
Amoled Capacitive Touchscreen
Support for 16M colors
6 inch display size
2560*1312 screen resolution
~515 pixel density
Multitouch
Corning Gorilla Glass 5 Protection
Android 7.1.1 Operating System
Qualcomm MSM8998 Snapdragon 835 Chipset
Octa-Core @2.4 GHz
Adreno 540 GPU
No slot for microSD Card
6 GB RAM
12 MP primary camera
7 MP secondary camera
5 mm audio jack
Dedicated mic for active noise cancellation
Wi-Fi 802.11 a/b/g/n/ac, dual band, Wi-Fi Direct, DLNA, Hotspot
Bluetooth 5.0, A2DP, LE
No radio
0, Type-C reversible connector USB
Non-removable Li-Ion battery (battery power is yet to be confirmed)
Will be available in Quite Black, Very Silver and Really Blue colors
Change in the design of Google's Pixel XL2 is not the only specification that is gathering comments from all corners of the world. This smartphone seems to be good unless one takes a look at its specs carefully. It seems as if GFXBench may have misread the information. Listed below are some of the features of Google Pixel XL2 that raise some doubts on the information recorded by the GFXBench.
7 MP Primary and 8 MP Secondary Camera:
The camera is always an important feature of any smartphone. Similarly a 8 MP primary camera and 7 MP secondary camera are also one of the main features of the Google Pixel XL2. Such a small difference of MPs between the primary and secondary camera puts doubt on the information recorded by the GFXBench.
Battery Power:
Battery Power is also an important feature of any smartphone. There is hardly any information available about the battery power of the new Google Pixel XL2. The only information available is that it will be a non-removable Li-Ion battery. Therefore, smartphone lovers eagerly waiting for the Google Pixel XL2 will have to be patient to find out about the battery specifications.
100 GB Storage:
Honestly, even other popular brands like Samsung, LG, Sony, Nokia, and Apple have never been able to provide 100 GB storage in their smartphones. It is very difficult to believe this piece of information about the Google Pixel XL2 as a feature.
Moreover, what is Google's purpose of providing this much storage to a common smartphone user? This question also raises doubt on the information available about Google Pixel XL2 Features on GFXBench
Conclusion:
You can expect this smartphone to exceed your expectations and requirements on performance. However, you will want to confirm its specs and features thoroughly before buying it. In order to confirm its specs and features, users have no choice but to wait for its release, likely in the next couple of months.
Sources of Information:
https://www.forbes.com/sites/gordonkelly/2017/06/11/google-pixel-2-display-size-shape/#2340f1267623
https://gfxbench.com/device.jsp?benchmark=gfx40&os=Android&api=gl&D=Google+Pixel+XL2&testgroup=info
See Also: LG V30