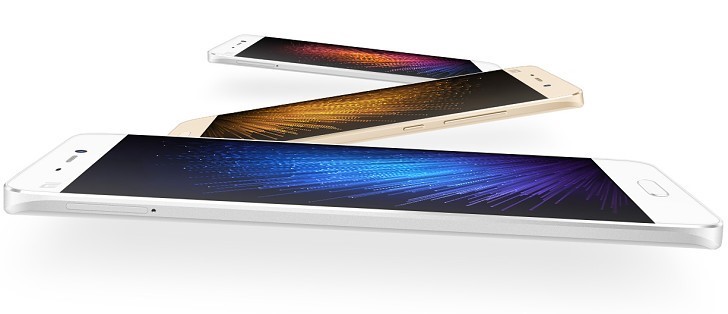 One of the much awaited phones in the Xiaomi Mi series- the Mi 5, was finally released at the recent Mobile World Congress 2016 in Barcelona. Hugo Barra, Global VP of Xiaomi showed the first few glimpses of this Chinese-made offering at the event today.
Xiaomi has come a long way since 2011 when it launched its first mobile phone. The brand is now being considered as one of the world's leading smartphone manufacturers. Xiaomi has sold around 70 million smartphones in the year 2015, as shared by Hugo Barra at the event. The device is compared to Samsung Galaxy S7 and LG G5 as there has been a growing interest amongst consumers across all boundaries.
Mi 5 unfolds layer by layer here. Let's take a look to see if the Mi5 lives up to the expectations.
A trendy curved design, 5.15 inch display, stunning body, ceramic back and that's not all!
Look & feel                                       
This dual SIM phone comes with a 5.15-inch display and a powerful Snapdragon 820 processor—the fastest processor with significantly less power consumption. The Mi 5 weighs 129 grams, and feels amazing in hand because of its light weight and build which is slightly thicker than the Xiaomi Mi Note. The look and feel is also elegant with a 3D glass back design.
Xiaomi Mi 5 will be available in three versions: Standard edition comes with 3GB LPDD4 RAM and 32GB inbuilt storage, High version features 3GB LPDD4 RAM and 64GB storage, and Exclusive edition featuring 4GB LPDD4 RAM and 128GB storage.
You can get this phone in three beautiful colors: White, Gold and Black.
Space
Xiaomi Mi 5 comes with 4 GB RAM, a 3000mAH battery with a quick-charging feature and has a fingerprint sensor on the front with a physical home button. Both entry and low level versions of Mi 5 come with 64 GB and a 3D glass body. The Mi 5 Pro is loaded with 4 GB RAM, 128 GB storage, and a 3D ceramic structure, however the cost would vary according to the features you prefer. The device comes with a C charging port which is very similar to the Mi 4C.
Camera
With a 16 MP front camera, this device can capture images with sharp focus. Plus, the device has a 4-axis image stabilization feature which gives a more stable video shooting experience even when you shake it aggressively. Sounds interesting? Yes, no blurry pictures even in dim surroundings.
Connectivity
You are going to experience an amazingly superfast network connectivity with the Xiaomi Mi 5. The device will sport MIUI 7 and Android Marshmallow, Xiaomi's Android-based operating system. The benefit that comes along with this operating system is that you can automatically receive the software updates on a weekly basis. So, whenever an official update from Android is released, you are going to receive it spontaneously.
You can own this elegant, superfast device with a stunning core processor that promises to keep you updated. So, don't wait anymore, get the ordering done now for you or your loved ones.