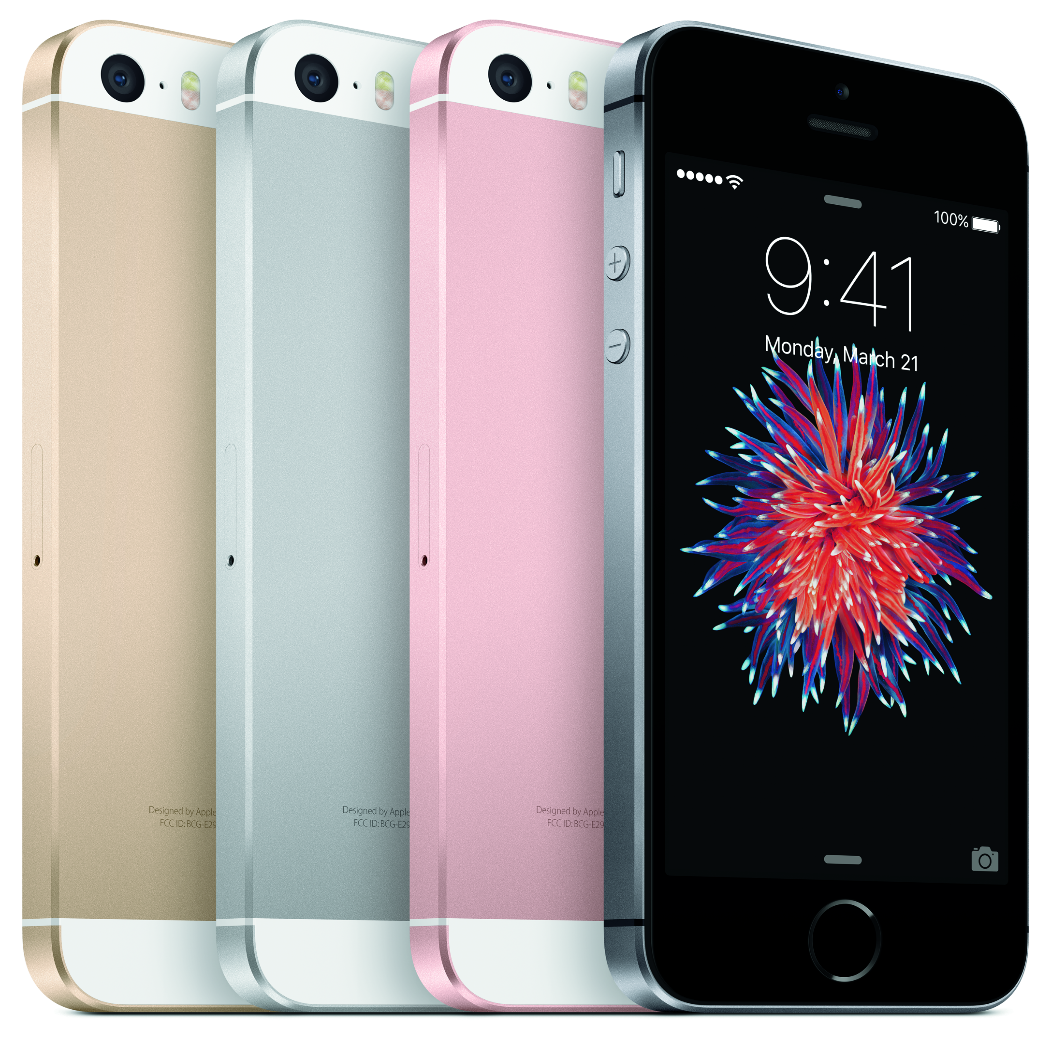 It's all over media and news, the next big thing from Apple is the iPhone SE. Apple recently unveiled this new device in the live media event 'Let Us Loop You In'. Those waiting for the iPhone 6S Mini will surely find this iPhone SE a great choice. Read the interesting Apple iPhone SE Review and see if this new 4-inch iPhone lives up to your expectations.
Apple's first revolutionary device was released by the legend, Steve Jobs himself at the Macworld Conference in San Francisco in 2007. And since then, every new launch from Apple is an excitement for the fans as they wait so eagerly. The brand has come a long way, from the iPhone 3G to the iPhone4, 4S, 5, 5S and then the latest iPhone6 and 6S. After the wonderful success of the iPhone6 and 6S, Apple recently unveiled a new device in a super compact size & stylish design- a great combo that certainly is worth buying.
Well, the term SE, in the iPhone SE, is going through lot of controversies and users have still a lot to assume & interpret from this moniker, but we bring you an interesting Apple iPhone SE review on this smaller edition.
Designed with Love
Elegant appearance! This is what Apple has always conveyed through its designs to the entire world! The new member of this creative clan – the iPhone SE is surely going to impress you with its looks. The iPhone SE comes with a satin-like look, light-weight (just 113g) and so lean that it fits into your hands pleasantly. This device has a sharp and vibrant 4-inch retina display with 1136 x 640 pixels of resolution. The matte-chamfered edges add much to the beauty of this device. Those who don't like keeping big phones now have a suitable alternative – this small, beautiful Apple iPhoneSE.
Superb Performance
With a 64-bit A9 chip, M9 motion co-processor and 2GB of RAM, you will experience an impressive speed with the iPhone SE. Compared to the iPhone6S, it works equally fast and is amazing.
See more: Apple iPhone 7
Live photo fun
For all of you crazy selfie folks, the live photo fun feature in this iPhone SE is sure to keep you glued to your iPhone camera! Clicking pictures is just a charm with your iPhone SE. The live photos make the stills so alive that it will surprise you. You are sure to love creating live memories with this beautiful 12 MP camera! The device comes with a custom display chip that displays the flash thrice brighter than the usual one. And the retina flash in the front facing camera just brightens up your selfies in the low light as well. What's more amazing with the camera is the True Tone Flash- more colors and natural looking skin tones for your selfies.
So, take out your iPhone SE and fall in love with its live photos feature. Shoot more and have fun with your friends!
Long & better battery life
With this phone, you can now enjoy more! Download more games & apps, shoot more videos and explore more content on the internet with iPhone SE, because its long-lasting battery will keep you going! In fact, it lasts quite a bit longer than the iPhone5S. Sounds exciting? No matter how much you use it, it'll last for the entire day!
Exciting colors
More exciting colors like, Space Gray, Gold, Silver and Rose Gold in iPhone SE are available to choose from. Pick whatever suits your style the best.
Apple iPhone SE Price & memory space
You'll find the Apple iPhone SE Price genuine if you look at its overall performance. And when it comes to memory space, in case you don't want to store on iCloud, you'll find enough space for all your needs in the 16GB or 64 GB versions of this new iPhone SE.
 Summary: Go ahead and show off this new Apple iPhone SE! After you read this Apple iPhone SE Review, just rush & get it on order! This beautiful, small phone is meant for you if you don't like holding a big mobile phone in your hand.