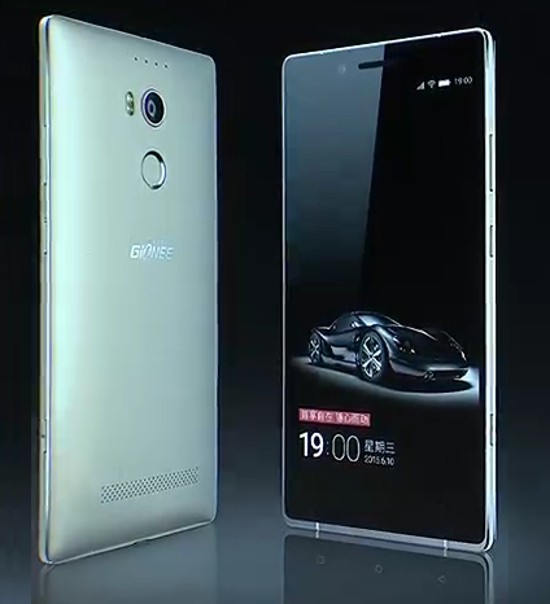 Battery life wasn't an issue in the previous era, but ever since we have become touchscreen slaves, it has been a major concern. The most obvious way to get more battery life is to increase the battery size and that is exactly what Gionee has done in its next smartphone – Gionee Marathon M5.
Look and feel
The smartphone features a combination of plastic and metal that feels sturdy and durable. Gionee has somehow trimmed the thickness down to 8.6mm. However, the larger battery has resulted in a heavier phone weighing 211g.
The 5.5-inch display has disappointing low HD resolution since the pixel density is poor and images aren't as sharp as expected. Sometimes, the colors get oversaturated and jarring. Sadly, there isn't an option of calibrating the screen as well.
Features and Specifications
The Gionee Marathon M5 uses a quad-core MediaTek MT6735 SoC processor, incorporated with 3GB of RAM and 32GB of onboard storage. You can also enjoy support for Wi-Fi b/g/n, Bluetooth 4.0, FM Radio, GPS and USB. On the software front, the phone runs the Amigo 3.1 UI that is a version of Android Lollipop 5.1. Because the interface is single layered, all the apps are spread randomly on multiple screens.
Performance
The overall performance is above average and no lags are being noticed during usage. The smartphone handles demanding games surprisingly well and the call quality is also satisfactory. If you keenly look at the benchmarks, the numbers aren't good when you compare other phones in the same price segment. The volume level is sufficiently loud for a small room, but the silicon tips provide decent isolation from ambient noise.
Camera
The 13MP camera does a pretty good job with landscapes in daylight. The level of detail is above expectations even when zoomed and colors are crisp and clear. Pictures clicked indoors tend to be a bit noisy. Night shots exhibit noise and even the flash isn't so powerful. The 5MP front camera lacks an autofocus feature. Video recording maxes out at 1080p, but the quality is decent in daylight.
Verdict
The Gionee marathon M5 is in a league by itself if battery life is a concern and the company has made some decent efforts in refining the device. The phone is slimmer than its predecessor having a vivid display and decent camera. But some work could have been done on the HD screen and low-light camera performance.