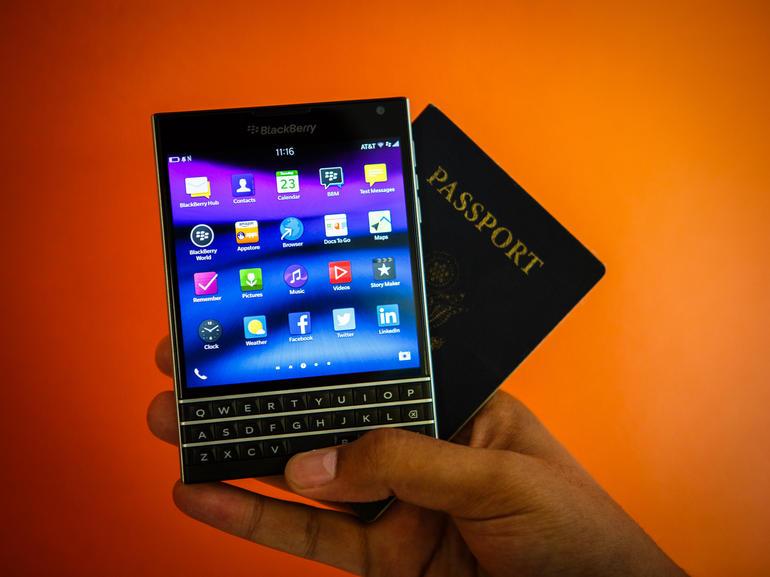 A gadget with a bizarre design often gets people talking. While that is true about Passport, the latest handset by Blackberry, there are many other features about the phone that have caught people's attention. Let us see what else there is to the phone that also has the most competitive specs among BlackBerry handsets.
The square shaped device is the first phone with a physical keyboard since the Motorola Droid 4 or the BlackBerry Q10. The unusual thing is that by modern smartphone standards, it is not a typical keyboard that we see on other phones. The Passport's Qwerty keyboard is a flattened, hybrid setup with both physical and virtual elements and a uniquely placed traditional-looking space key.
That said, there's more to the Passport than just its odd shape and size. The big-sized smartphone's keyboard doubles as touchpad. With its robust build, the device also has a long battery life, which is one of the first things users look for in today's fast-paced lives.
The Passport has a 3.5mm headphone jack and power button on the top, with micro-USB and micro-HDMI ports, as well as stereo speakers at the bottom. The right side of the phone features volume control buttons separated by a convenience key used for BlackBerry Assistant and media play or pause. Four mics suitably grace this big device, including one hidden in the phone's earpiece. The phone also sports a 2MP front-facing camera above the display.
On the back of the phone lies its 13-megapixel camera with LED flash, as well as a removable section above the metal separator, which holds the nano-SIM and microSDXC slots. The handset's sturdy and long-lasting battery is a hefty 3450mAh piece, which cannot be removed from the phone.
All in all, if size and shape don't matter to you much, the Passport is the best BlackBerry 10 device to own, and comes with a number of flagship-quality specifications to give you a rich user experience.
Read more at http://engt.co/11uODWb.