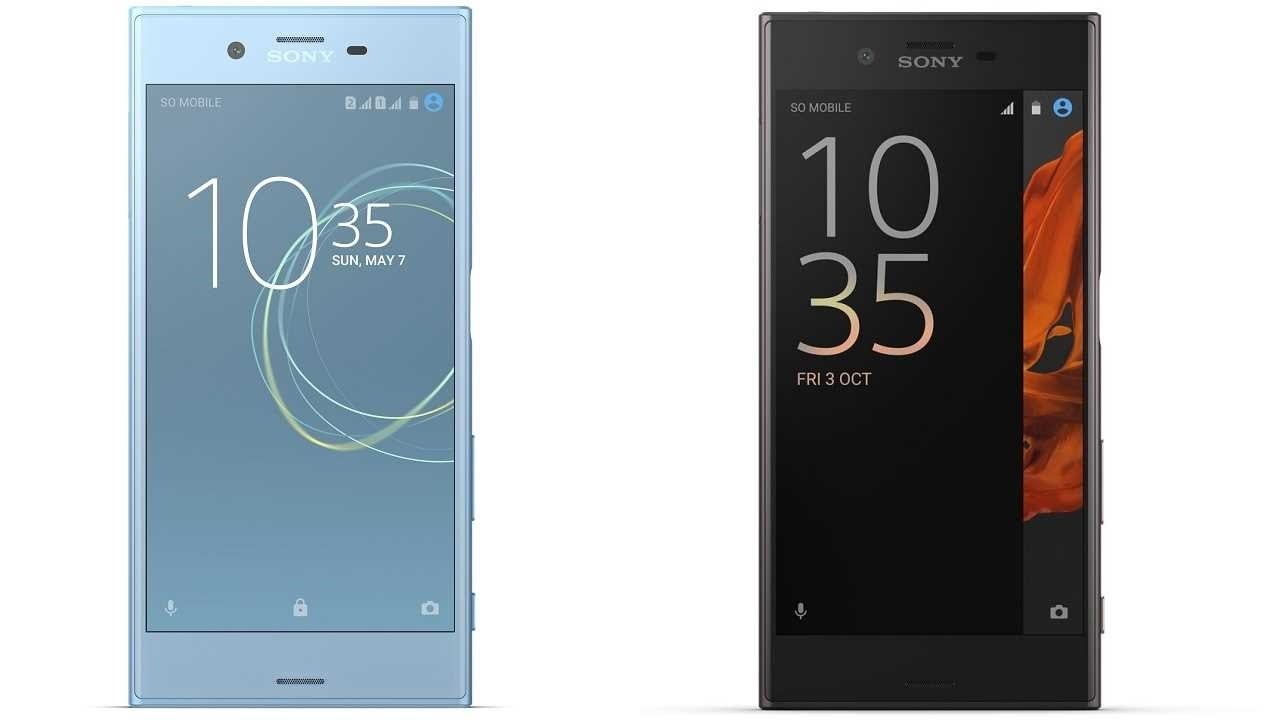 After talking about the Sony Xperia L1, it is now time to throw some light on the features and specifications of the Sony Xperia XZs.  Sony, one of the largest smartphone makers in the world, seems to have left no stone unturned to ensure smart experiences for customers with this upcoming smartphone. The company has decided to incorporate a number of new features in it. The whole objective behind this is to exceed smartphone users' expectations and requirements on performance with the Sony Xperia XZs.
Let's Glance Through the Specs of the Sony Xperia XZs below:
2 Inch Display Size (HD) with Dynamic Contrast Enhancer
Supports Triluminous and X-Reality
19 MP main camera
13 MP Selfie shooter
Network Compatibility with GSM GPRS/EDGE (2G), UMTS HSPA+ (3G) and LTE (4G) Cat113
Screen Resolution of 1080*1920
Corning Gorilla Glass Protection
Android Nougat 7.1 Operating System
Qualcomm MSM8996 Snapdragon 820 Chipset
Quad-core CPU
Supports Fingerprint Sensor for Fast and Secure Unlock
Available in Single and Dual (Nano) SIM Variants
4 GB RAM
32 GB Internal Memory for Single SIM Variant
64 GB Internal Memory for Dual SIM Variant
Expendable Memory Up to 256 GB with microSDXC Card.
2900 mAh Battery Power with Qnovo Adaptive Charging and Smart Stamina
Strong Water Resistance
Wi-Fi Miracast, A-GNSS (GPS + GLONASS)3, Bluetooth® 4.2 wireless technology, Google Cast, NFC and USB Type-C™ for Connectivity
Support for PS4™ Remote Play
Support for High-Resolution Audio, Digital Noise Cancelling
Clear Audio+
Stereo speaker with S-Force Front Surround
Stereo Recording
Availability in Black Warm, Silver, and Ice Blue Colors
Features of Sony Xperia XZs
It seems as if Sony has seriously decided to take the bull by the horns. This is why the company is providing so many new features to its users. By the way, Sony is synonymous to innovation. Now let's take a look at the features of Sony Xperia XZs one by one in detail below:
5.2 Inch Display Size:
5.2 inch display size seems to have become a standard in the smartphone manufacturing industry. Smartphone users love to see videos online and do their work using their smartphone. For this purpose, a 5.2 inch TRILUMINOS display with X-reality feature size is a perfect specification of the Sony Xperia XZ. However, display size alone will not be enough for the company to break sales records. And Sony knows it. Perhaps, this is why the company is providing a Dynamic Contrast Enhancer, sRGB 138% spectrum compared to standard videos (SDR) and Corning® Gorilla® Glass protection.
2900 mAh Battery Power:
Battery size is something Sony Xperia XZs lacks. Battery life is always an issue for any smartphone user. This is why users seem to look for a smartphone with over 3000 mAh in the battery. In addition to that, only 2900 mAh battery power will not let Sony Xperia XZs make its presence felt in the market because a lot of companies like Samsung, LG and Xiaomi etc. are now providing 4000 mAh batteries in their smartphones to let users enjoy their favorite videos and do their important work for a longer period of time. Don't buy it if you are looking for a smartphone with long battery life.
Camera Quality
With a 19 MP main camera and a 13 MP Selfie shooter, the camera quality of the Sony Xperia XZs has to be beyond imagination. Apart from this, triple image sensing technology, Predictive Hybrid Autofocus, 960 fps super slow motion videos, Predictive Capture, 0.5 sec Quick Launch & Capture  and more features of Sony Xperia XZs will enhance your photo clicking experience like never before. The treat does not end here. The presence of Anti-distortion shutter, HDR Photo, x8 Digital Zoom, 25 mm wide Sony's award-winning G Lens F2.0 , 4K recording and SteadyShot™ with Intelligent Active Mode (5-axis stabilization) will redefine the way you click your selfies with the Sony Xperia XZs.
Key Accessories
If you have decided to spend your money to buy it, make sure you also get its accessories listed below to see how the Sony Xperia XZ will exceed your expectations on performance:
Style Cover Stand SCSG20
Quick Charger UCH12W
Charging Dock DK60
Hi-res headset MDR-NC750
Bluetooth(R) Headset with Speaker SBH56
Final Thoughts:
Sony Xperia XZs is coming in the month of April 2017. Therefore, be sure to look for these features to make sure it caters to your requirements.
https://www.sonymobile.com/global-en/products/phones/xperia-xzs/specifications/
See Also: Sony Xperia L1