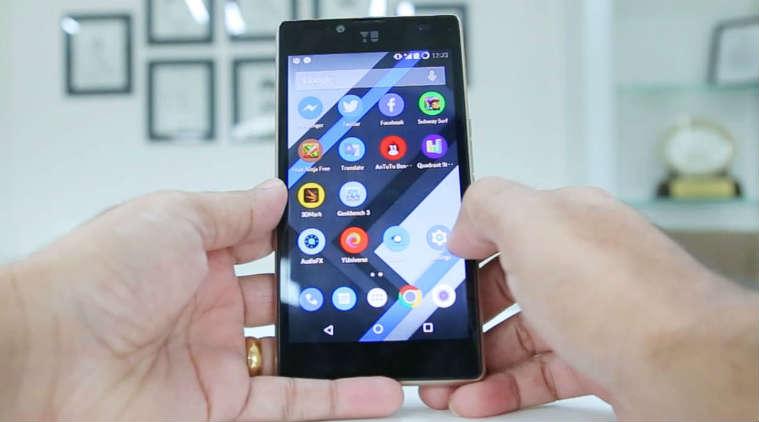 YU Yuphoria, a budget phone with CyanogenMod OS has recently been launched by YU Televentures. However, this phone has been launched to sell online only. YU Televentures has also released the Cyanogen OS sporting YU Yureka in the past which became standard among budget smartphones.
Build & Design:
The design of this phone stands out among all the other phones in this price segment. The metallic frame gives a firm grip to the phone while also lending a smart appearance. The white and gold version of the phone has a bulkier look that makes it an exclusive phone in a low range category. The Corning Gorilla Glass 3 keeps the phone scratch free and also ensures that there is no problem browsing with the phone in sunlight.
Performance:
As far as the device's performance is concerned, there are two USPs that make this phone unique and sought after. One is the metal frame and the other is its CyanogenMod OS. This mode is the safest mode for someone who is interested in getting more out of Android. However, the phone sometimes takes time to load the wallpapers and apps.
Social media sites can be browsed pretty fast and are responsive. Though the phone gets heated up during a long call, the audio quality is just fine. However, if you are listening to music on a high volume you will notice that the voice quality is not at its best.
Camera:
As per the specifications, the rear 8 MP camera is not up to expectations. The colors just do not match up with the settings. However, the front 5 MP camera is just fine for snapping sharp selfies.
Battery:
With regular usage, the phone battery lasts for 10 hours, which includes calls, browsing on Facebook, Twitter, and other social networks. The battery power saver mode is quite impressive in that it does not let the phone die for approx. 40 minutes without charging.
Summarizing Technical Specs:
5-inch 720p HD display with Corning Gorilla Glass 3 for protection

1.2GHz quad-core Qualcomm Snapdragon 410 processor with 2GB of RAM, Adreno 306 GPU and 16 GB internal storage

Cyanogen OS 12 on Android 5.0

8 megapixel rear camera and a 5 megapixel front camera with a wide-angle lens

2,230 mAh battery.

Dual SIM with 4G
With the useful and interesting specifications this new phone offers, it is sure to suit many routine users' expectations. However, those who look at cellphones not as communication devices but more as their go-to gadget for most tasks might not feel so satisfied.