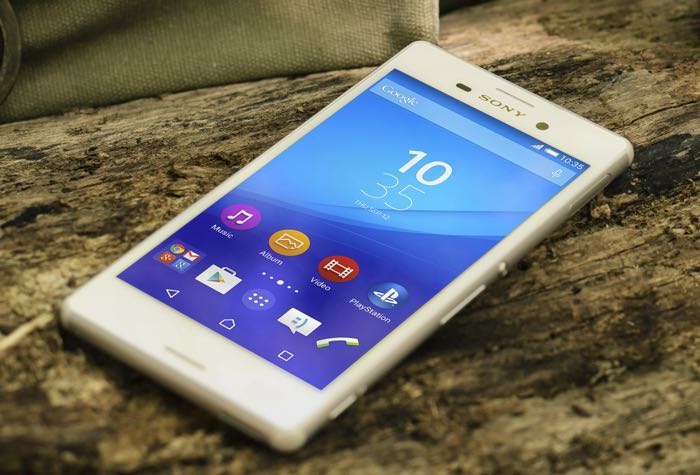 The recently launched Sony Xperia M4 Aqua Dual is a waterproof smartphone that can be considered as a standard budget phone. Sony is trying to get back in the budget smart phone arena with this Xperia phone.
Specifications
This dual sim phone comprises the latest Android version 5.0 Lollipop, 64 bit Snapdragon 615 octa core processor, 2GB RAM and 16GB ROM (internal memory). A 13MP rear camera and 5MP front captures average quality pictures. Also, the 2400 mAh battery lasts for more than a day and has 4G data connectivity as well. Sony also provides a good quality 720p HD display on their latest device.
What is good about the cellphone?
Apart from being waterproof, this standard phone can be picked up for half the price of the popular brands. The best feature is its capless micro USB port which is not available in other phones of the same category. The SIM card and microSD card slots however, are covered in this phone. With a dedicated camera button on the right, you can click underwater images easily.
Xperia M4 Aqua has decent performance. The experience is quite smooth though the device takes a bit longer while loading heavy games. Moreover, it gets heated during use but, this can be ignored.
What is bad about Xperia M4 Aqua?
Sony has stated that the phone is waterproof only under certain conditions. For example, it can't be submerged in water that is more than 1.5 meters deep and that it shouldn't come in contact with salt water. And off course, before recharging the phone, the USB port should be absolutely dry.
While the build quality is quite good, the cellphone is prone to a number of understatements. The camera disappoints and this is something you would not expect from a brand like Sony. For casual pictures and selfies, the phone is just fine.
Is it worth buying?
If you are planning to buy a waterproof cellphone then you may opt for this Sony device. Available in black, white, and pleasing coral colors, the M4 Aqua is an average mid-range cellphone beefed up with flagship phone features.