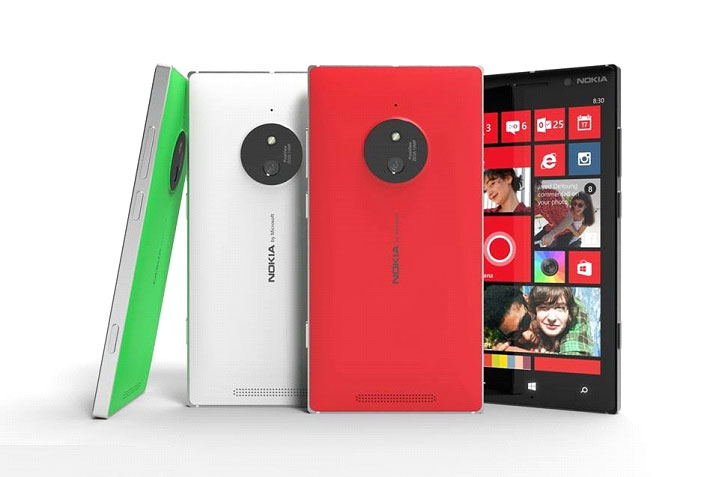 With an attempt to bring the metal frame and PureView camera branding of high-end Lumias down to the mid-range smartphone price level, the Lumia 830 with the freshly minted Microsoft Mobile is a smartphone priced at $100 with a two-year contract on AT&T ($450 contract-free). Although, such moves by big mobile companies run the risk of sending the wrong message when trying to lower the price. Whether Microsoft shaved too many corners off of the 830's aluminum body is something time will tell. Meanwhile, here is a sneak peek into the good and bad about the phone.
The quad-core 1.2GHz Snapdragon 400 processor and 1GB of RAM powering the Lumia 830 seems to be an intentional move towards making the phone mid-range, but its general performance doesn't leave too much to be desired. Apps launch and close swiftly, and general navigation around the Windows Phone 8.1 UI is fluid and bumble-free. Browsing mobile web pages is easy and smooth, with a tad bit of tiling when zooming in and out of desktop sites.
As far as the design is concerned, the ports and buttons are located in the typical Lumia style. The phone mostly sticks to the standard layout seen on many a Lumia we have seen in the past few years. The volume rocker lies to the right edge near the top whereas the power key is located right in the middle with the camera key toward the bottom. The headphone jack sits front and center along the top edge along with the micro-USB port up there as well (which is different from past phones). The Lumia 830 achieves a nice balance with its premium aluminum frame and mid-range internals. Those looking for a solid camera experience at this price range should take a good look. Unlike the 5MP front shooter on the lower-tier Lumia 735/730, the 0.9MP unit in the Lumia 830 phone is strictly average. It's fine for quick snaps and Skype, but does not extend its reach beyond that.
All in all, The Lumia 830 has got the high-end looks and a capable camera of flagship-level phones, combined with the fair performance and display resolution of mid-range and budget models.
To read more, click http://engt.co/1txLx9F.