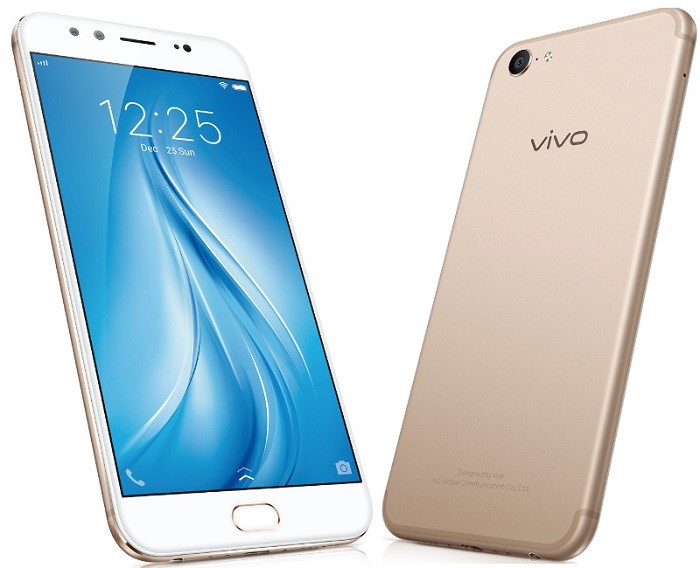 Modern mobile phones are very smart. They are taking care of almost everything that a user cares about. Vivo has been focusing on developing highly intuitive and interactive smartphones for modern mobile users in every part of the world since inception. The company has planted its feet firmly in the modern global smartphone market with its Hi-Fi and smart-phones.
Vivo smartphones are technologically very smart and capable of understanding a user's needs. In short, technology incorporated by Vivo in its smartphones understands you. That is why users love them in every part of the world.
All smartphones launched by the company has exceeded the user's expectations and requirements on a performance front. Now, the company has launched the Vivo V5Lite (2017) edition for taking the smartphone experience to the next level. Vivo V5Lite 2017 edition is going to have a lot of advanced specifications.
Specifications of Vivo V5Lite 2017 Edition
Vivo is known for pursuing perfection in terms of exceeding the user's requirements and expectations like no other smartphone in the markets. Let's take a quick look at the technical specifications of Vivo V5Lite2017 edition below:
Released in January 2017
Network compatibility with GSM/HSPA and LTE
Dual SIM – Supports both Micro and Nano SIM
5.5 inch Display Size
Android Operating System 6.0 Marshmallow
Octa-Core Processor
3GB RAM
Internal Storage up to 32 GB
Expandable memory up to 256 GB with microSD Card
13 MP camera
16 MP Selfie shooter
3.5 Mm Audio Jack
v4.0, A2DP Bluetooth
GPS with A-GPS
FM Radio
Micro USB 2.0 and USB On-the-Go
Non-removable Li-ion 3000 mAh battery
Availability in Crown, Gold and Red Rose colors
You should check the market and visit your nearest Vivo store to buy it and experience the greatness of the Vivo V5Lite 2017 edition's technical specifications. This is merely a trailer of the whole movie.
Features of Vivo v5Lite 2017 Edition
5.5 Inch Display Size:
Its LCD Capacitive touchscreen is capable of supporting 16M colors to please your viewing experience. Users will no longer have to squint their eyes to watch their favorite videos and photos on their phones. Vivo V5Lite 2017 edition is the third octa-core processor based smart-phone launched by the company. Its screen resolution of 720*1280 pixels makes the video watching experience simply the best.
16 MP Main and 13 MP selfie Camera
If you are looking for a smartphone capable of converting your bittersweet memories into lifelike photos then this might just be the one you would like to buy. Moreover, Geo-tagging, touch focus, HDR, Face-detection and panorama are some of the outstanding camera features of the Vivo V5Lite 2017 edition. On the other hand, selfie freaks too have something to cheer about. Vivo has developed the V5Lite 2017 edition mainly to feed on the selfie craze with 13 MP Selfie shooter.
High Quality Video Recording:
This is one of the best and most improved feature of Vivo V5Lite. The company has done a remarkable job to improve this feature for exceeding the user's expectations and requirements. The phone has the capability of recording videos at the speed of 1080p@30fps. Moreover, modern smartphone users seem to love to capture videos more than clicking photos. This feature of the phone gives you the best quality of recording your bittersweet memories and make them real-time memories to relive.
Compass:
This is definitely the best and technically very advanced specification of Vivo V5Lite 2017 edition. With the help of an advanced compass, the Vivo V5 2017 edition will be able to search any location on Maps with significant ease for you. It will allow you to search your favorite locations and destinations without much problem. This will definitely take Vivo V5Lite 2017 edition's performance the extra mile.
Advanced Proximity Sensor:
Modern smartphones are based on IR based proximity sensors. They are used by the manufactures to help smartphones for detecting the presence of human ears. Taking this into consideration, the company has incorporated this amazing feature in Vivo V5Lite 2017 Edition for its target market. Incorporation of this feature will help Vivo V5Lite 2017 edition users reduce the consumption of battery by its display. This feature will turn-off the LCD backlight and disable the touchscreen to help users avoid inadvertent touches by the cheeks during an important call. This is surely one feature that every smartphone user will love about Vivo V5 2017 edition. This is going to take Vivo V5Lite 2017 edition's performance to the next level.
 At Last
Its 3000 mAh battery is the only discouraging feature that might force the users to think twice before buying it. As a comparison, their competitors are providing the battery power of 4000 mAh in their smartphones.