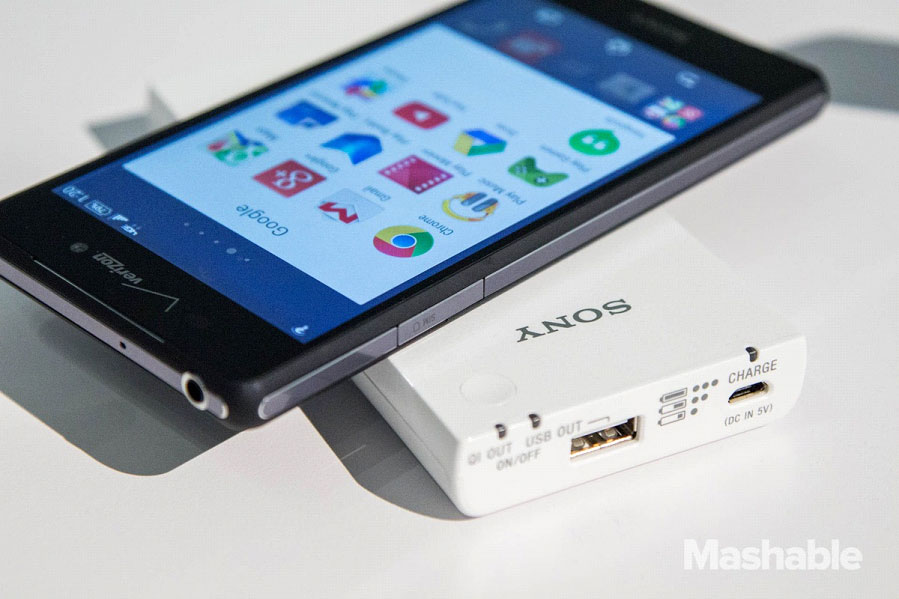 Sony's latest handset, the Xperia Z3v, is a new age gadget that's beaming with innovation. The smartphone is a waterproof device, something that is very difficult to offer in smartphones. Next, it can capture 4K video and plays high-resolution audio. And if you're still looking for more, the device can even stream games from your PlayStation 4. With these unusual but much needed features, the phone has added to the telling technological bundle for the company's latest flagship phone, a variant of the Xperia Z3. Sony Xperia Z3v is exclusive to Verizon in the U.S. and costs $199 with a two-year contract.
The great news for PlayStation owners is that the phone's PS4 Remote Play adds an extra layer of convenience. It is able to stream gameplay from a PS4 console in real time. It does so with the optional mount costing $59.99 that fits onto a standard PlayStation controller
If you are a photography enthusiast, you will be glad to use this smartphone as it can shoot videos at 4K resolution, providing for a sharp and clean viewing experience. Equipped with a storage capacity of 32GB, you don't need to bother yourself with the space the 4k resolution videos will grab. If need be, you can extend the storage up to 128GB using a microSD card.
With an impressive 20 megapixels, the rear camera has matched the pixel count of a good digital camera, making it redundant. The phone's camera also comes with a bag of tricks to use the camera in the most creative ways. Playing high-res audio is definitely something that most phones can't do, which makes this phone unique. It's also equipped with digital noise cancellation technology.
Although this superb handset is available with only one carrier, which automatically limits its reach, it surely gives you a lot for your buck.
Read more at http://on.mash.to/1C1kI2O