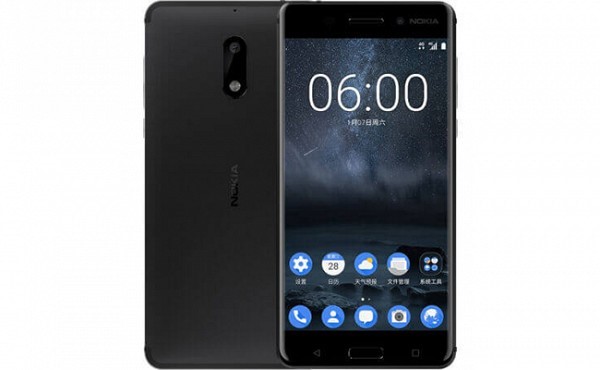 Nokia 3310 was a simple keyboard-based phone launched by Nokia. It was embraced wholeheartedly by mobile users across the world. Its amazing features/specifications, user-friendly interface, and unbreakable body were the main reasons for its remarkable success throughout the world.
It turned out to be the last successful phone launched by Nokia. Nokia could not compete with the smartphones manufactured by the likes of Samsung, Sony, HTC, and Apple. As a result, Nokia vanished from the mobile market.
Now, Nokia has come back with a bang! Nokia announced the launch of the Nokia 3310, Nokia 3, Nokia 5 and Nokia 6 flagship phones in collaboration with HMD Global. The leading smartphone manufactures like Apple Inc., Samsung, HTC, Sony, Xiaomi, Vivo, Oppo, LG, Huawei, Google, Gionee and Panasonic etc. were not expecting the Nokia 3310 to be so successful.
Users across the world have embraced the Nokia 3310 wholeheartedly. And the Nokia 6 has also gone out of stock twice in less than 60 seconds immediately after the launch. This much success of the Nokia 3310 and Nokia 6 has definitely put the leading smartphone manufacturers of the world on notice about Nokia's return and revival.
The credit goes to Nokia's efforts and commitment to connecting people with revived specifications of Nokia 3310.
With the success of the Nokia 3310 and Nokia 3 and 6, Nokia has already put the entire smartphone manufacturing industry on notice about its arrival and revival.
Let's shift focus to talking about the specifications of the Nokia 5:
Nokia has always been known for providing something new to users. Even this time, the company has promised to make sure that the Nokia 5 is easy to afford for everyone. Apart from this, availability of monthly android updates will also be one of key specifications of the Nokia 5.
Network compatibility with 2G, 3G and 4G bands
2 Inches high-quality display with Corning Gorilla Glass protection.
Supports 16 M colors and screen resolution of 720*1280 pixels
13 MP Primary camera
8 MP Secondary camera for happy selfie shooting
Android Nougat 7.1.1 Operating System
CPU Qualcomm® Snapdragon™ 430 mobile platform
2 GB RAM
Supports 128 GB microSD Card ad Google Drive
16 GB internal memory
Single speaker
Smart Amplifier (TFA9891)
5 mm Audio jack
Non-removable li-ion 3000 mAh battery
Availability in Tempered Blue, Silver, Matte Black, Copper colors
Supports WLAN, Bluetooth v.4.1 A2DP, LE, GPS with A-GPS, NFC, Radio and microUSB v2.0 and USB On-The-Go.
Features of Nokia 5
Although Nokia has put the entire smartphone manufacturing industry on notice, the brand needs to put in extra efforts to outcompete rivals on the performance front. Taking a closer look at the features of Nokia 5 confirms that easily. Let's discus them below in detail, one by one.
2 GB RAM:
This much RAM is generally enough for a common smartphone user. Nokia 5 is certainly not recommended to business-class mobile users. Business class users always need a lot more RAM to run their business related applications and videos while they are on-the-go. On the other hand, companies like Apple Inc., Sony, Panasonic, Samsung and Xiaomi are already providing 3 GB to 4 GB RAM for business class users. This is where the Nokia 5 may not be able to outcompete rivals. Nokia needs to do something in this direction. However, 2 GB RAM is still going to be worth the investment on the Nokia 5 for an amazing smartphone experience.
5.2 Inches High Definition Display:
Say hello to Nokia 5's 5.2 Inches HD and fully-laminated display capable of supporting 16M colors and screen resolution of 720*1280 pixels to brighten your experience. It also supports a polarizer to help you read your favorite textual content, watch your favorite videos and see photos even in bright sunlight. This is one area where other smartphone manufacturers are not even near the Nokia 5.
SIM Door Key:
Gone are the days when you had to worry about keeping your SIM card safe. Nokia is providing a SIM Door Key to help users safeguard their SIM Card. This special feature is actually a specification of the Nokia 5. And Nokia is the first to provide this facility to users.
Monthly Android Updates
Apart from the Android Nougat 7.1.1 operating system, full spread of Google services, and no unnecessary extras, the constant monthly android updates delivery is another marquee feature of the Nokia smartphones. The availability of these updates will help you stay on top of the features from the security point of view.
Final Thoughts:
13 MP primary and an 8 MP Selfie shooter are no longer users' craze to buy any smartphone. This is something that Nokia needs to understand to stamp their authority back in the mobile phone market on a global scale.
Therefore, this phone is not for business class people from the RAM and Expandable memory perspective. However, it has many impressive features and specifications for mid-range smartphone users.
See Also: Nokia 6