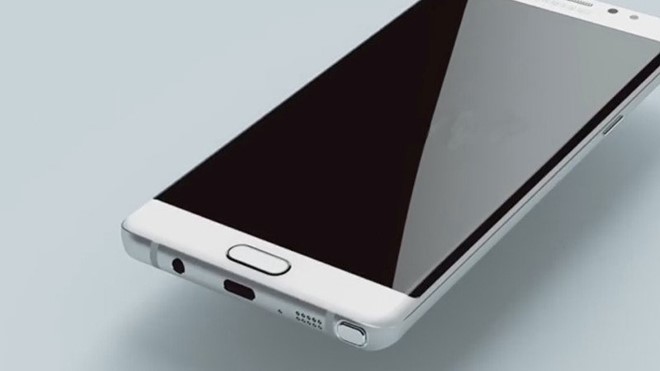 The Samsung Galaxy Note7 was launched with a lot of fanfare. The company had launched it way ahead of its usual launching cycle with the intention of outcompeting Apple INC. Instead, what happened in the smartphone market was totally opposite to the expectations of Samsung. Samsung's Galaxy Note7 failed on the performance front mainly because of its repeated battery explosion which forced buyers to act upon the company's slogan "Rethink What a Smartphone Can Do".
Specifications of Samsung Galaxy Note7
Samsung was planning to take the competition directly to Apple's IPhone 7. Moreover, Samsung was certainly not expecting a battery explosion to become Samsung Galaxy Note7's premiere Specification. Apart from battery explosion here were the Specifications of Samsung's Galaxy Note7:
Full compatibility with network technologies like GSM/HSPA/LTE.
Body developed using Corning Gorilla Glass 5 back panel.
Dust proof and water resistant over 1.5 meter and stylus of 30 minutes.
5.7 inch display size with screen resolution of 1440*2560.
Super amoled Multitouch capacitive touch screen compatible with 16M colors.
Corning Gorilla Glass 5 Protection.
Android Operating system v6.0.1 (Marshmallow).
64GB Internal Memory.
4GB RAM.
Expandable Memory up to 256GB.
12 MP Primary camera and 5 MP Selfie shooter.
Processor of Octa-core (4×2.3 GHz Mongoose & 4×1.6 GHz Cortex-A53)
Wi-Fi Direct, Hotspot, Bluetooth v4.2 A2DP, EDR, LE and GPS capability for communications.
Non-removable Li-Ion 3500 mAh battery.
Battery Explosion Became a Premiere Feature of Samsung Galaxy Note7:
The company launched it during the month of September 2016. Smartphone lovers were dying to have it in their hands. In other words, they were expecting Samsung Galaxy Note7 to exceed their requirements and expectations. Instead, the exploding battery spoiled everything and changed the game.
What Happened Then?
Finally, Samsung decided to recall all of the Samsung Galaxy Note7 Smartphones from the market. The company even tried to save its reputation throughout the world by providing replacement units to the affected customers. But this move did not work either. Even replacement units had their own share of technical glitches. This seriously forced the company to conduct an investigation and find out the root cause of the problem.
Samsung Promised to Investigate the Issue:
Initially, the battery supplier was blamed for the issue by Samsung. However, an investigation conducted by Samsung itself gave a clean pass to the battery supplier. It was not easy for Samsung to be able to find the root cause of the battery explosion. The company promised buyers to conduct an internal investigation and come up with a solid reason of why the battery had a tendency to explode in its product before the end of 2016.
The Promise Seems to be fulfilled:
According to the inside reports coming, the Korean Smartphone maker has finished its internal investigation in this regard.
Features of Samsung's Investigation:
Just like Smartphones, the final report of this investigation conducted by Samsung also has some features. Have a look below:
Samsung has submitted the findings of its investigation to the KLT (Korean Testing Laboratory) and UL (An American Safety Organization), among others.
This report has not been publicized so far.
No media house in any country knows anything about what is on this report.
This report was pending for a very long time.
According to some insiders, this report features some solid and actual reasons of killing Galaxy Note 7 of Samsung.
Third Party Findings also suggest Reasons:
If believed, third part researchers blame Samsung for cramming an excessive amount of features into a small frame. This put excessive pressure on the battery and consumed most of the space. In simple words, incorporation of an excessive amount of features into a small frame did not leave any room for the battery to expand.
Some Implications Included:
This mistake of Samsung resulted in a number of dangerous situations that includes: a Jeep that was set on fire, a man who had to pay a hefty amount of hotel bill because his Samsung Galaxy Note7 damaged the room, and a man who had to seek admission to a hospital because the battery of his Samsung Galaxy Note7 exploded in his pocket and burnt his thigh.
Now What?
The company has planned to compensate for their shortcomings in the Note 7. Samsung's Galaxy S8 is scheduled to be released during the month of February 2017. There might not be a 3.5 mm audio jack and home button in its next flagship. Moreover, Samsung's Galaxy S8 is tipped to be capable of supporting 6GB RAM and 256GB of in-built storage and a Selfie camera capable of auto focus.
Final Words:
Coming back to the main issue, it will be very interesting to see the details of this investigation conducted by Samsung. Hopefully, the company has come up with solid findings to explain the actual cause of the battery explosions in their Samsung Galaxy Note7.