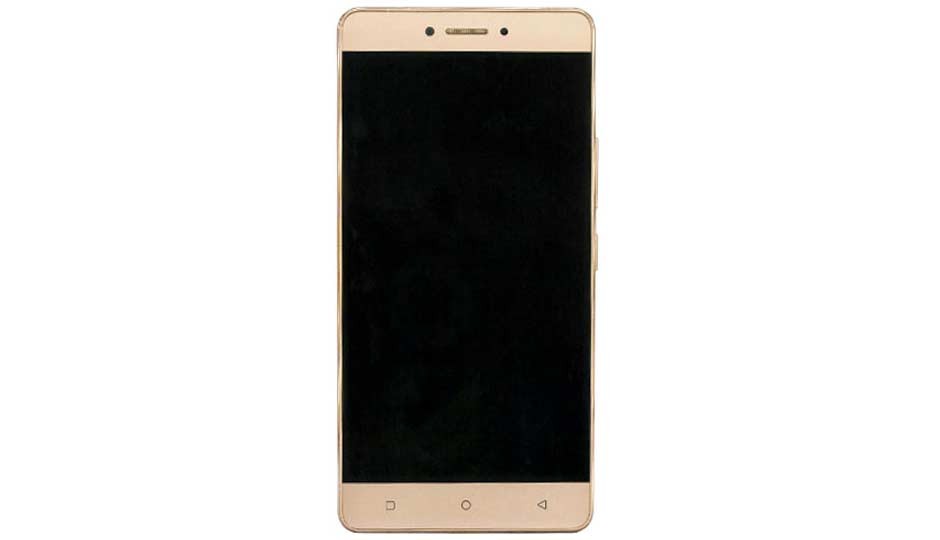 All the smartphone giants are competing hard in the global smartphone space. This is why the world's biggest smartphone makers like Apple, Samsung and Xiaomi etc. are launching smartphones one after another. Nokia is also about to re-enter the smartphone arena soon. The competition does look like it isn't getting easier for Gionee.
Rumor mongers have released some bits of information about Gionee. The Chinese smartphone maker is now expected to take the fight directly with some of the leading smartphone manufacturers in the world,  like Samsung. If the rumors are to be believed, then the company is soon likely to introduce the M6 Mini.
Specifications of Gionee M6 Mini:
Gionee smartphones have performed well in the market. The company has always been able to provide something new to its customers across the world. However, the Chinese smartphone maker will not find any breathing space in the market because of Apple's iPhone 7's presence in the market. Although the Apple iPhone's craze has decreased a bit, it is still going very strong. Therefore, the company will need to do something extraordinary to make its presence felt.
Perhaps this is why Gionee has decided to load its rumored M6 Mini smartphone with plenty of noteworthy specifications. Let's take a good look at all of them below:
Release date is yet to be announced
5.3 inch screen Size
V6 Marshmallow Android Operating System
Octa-core 1.5 GHz Processor
Wi-Fi 802.11 b/g/n, Wi-Fi Direct, hotspot for internet connectivity
MicroUSB v2.0, USB On-The-Go
Non-removable Li-Po 4000 mAh battery
3GB RAM
Dual SIM
32GB Internal Memory
13 MP rear camera
5 MP Selfie shooter
3.5 mm Jack
v4.0, A2DP Bluetooth
 Amazing Feature Expected in Gionee's M6 Mini
Never judge the book by its cover. Gionee has been able to survive tough competition in the global smartphone market because of providing technically advanced and very innovative features in its smartphones. This is why smartphone lovers may expect some new features in Gionee's rumored M6 Mini smartphone.  Let's take a good look at some of them below in detail:
5.3 inches Screen Size
The modern era has introduced a lot of technical advancements for users in their smartphones. One such technically superior advancement is the increase of screen sizes of modern smartphones. The 5.3 inch screen size of Gionee's M6 Mini will certainly pleasing when streaming content online. It will offer them high video quality for relishing every bit of face to face conversations with their personal and professional connections. The screen size of Gionee's M6 Mini will surely satisfy the user's expectations and requirements on the performance front. They will be able to do any written work with significant ease. Capacitive touch and multitouch are two features of its display. It also supports the resolution of 720 X 1280 pixels.
Connectivity Features of Gionee's M6 Mini:
Gionee's M6 Mini is rumored to land in the market with plenty of connectivity features. Wi-Fi 802.11 b/g/n, Wi-Fi Direct, hotspot, v4.0 A2DP Bluetooth, GPS with A-GPS, infrared Ports and micro-USB v2.0, USB On-The-Go may be the connectivity features of Gionee's M6 Mini. Users will be able to connect to Wi-Fi and develop hotspot connections for browsing superfast internet services. Its Bluetooth will allow users to exchange or transfer files or any kind of data way faster than many smartphones in the market.
3GB RAM:
This is one of the special features of Goinee's M6 Mini. 3GB RAM is significantly more than most other companies in the space is offering in their budget smartphones. This will certainly help users to operate it faster than they expect.
Powerful Battery:
This is likely to be the most important feature to be incorporated by the Gionee M6 Mini. Battery has always been a bothersome issue for all smartphone users. Considering Samsung's Galaxy Note 7 Edge's battery failure in the form of an explosion, it is an even bigger issue now. Perhaps, this is why the company may provide a non-removable Li-Po 4000mAh battery to provide power to the device. In simple words, the phone may get charged faster and the users may get to enjoy the experience of browsing and video watching for a longer period of time.
Camera Quality:
The front camera is expected to be the best feature about it. A 13 MP front camera will be your way towards clicking high quality photos. On the other end, the selfie freaks could also be satisfied with a 5MP selfie shooter of very good quality.
 At last:
It is too early to speculate about the price of M6 Mini from Gionee. We'll all just have wait for its release in the market to discover the final specifications and pricing.