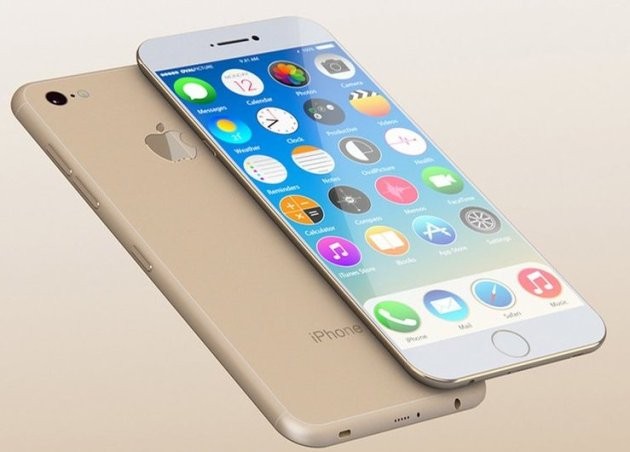 Apple launched the iPhone 7 with a lot of expectations. Users did not get anything new in Apple's iPhone 6. Therefore, it was important for Apple INC. to come up with new features in the iPhone7.  However, users still did not get anything worth noting in the iPhone 7, at least that's what most of the users think. Many of the specifications and features of Apple's iPhone 7 were very much similar to the features and specifications of Apple's iPhone 6, 6S and 5.
Despite the lack of new specifications, Apple's iPhone 7 got off to a flying start in the market. iPhone 7 accounted for nearly 43% of all Q3 iPhone sales. It is almost up by 10%, taking its sales figures to the highest of 2016 so far. But Q4 is turning out to be topsy-turvy for the company. The sales of Apple's iPhone 7 seems to be falling with every passing day.
Specifications of Apple iPhone 8 Plus
Now the company seems to be planning to restore its lost market share and global reputation with the iPhone 8 Plus in the coming year. The following specifications will be the highlight of Apple's iPhone 8 Plus.
Specifications:
Release date is still to be announced
5.8 inch display
iOS 11 Operating system
Apple A11 Chipset
Quad core processor
4GB RAM
Non-removable Li-Ion 2900 mAh battery (11.1 Wh)
32/128/256 GB Internal memory
12MP Dual camera
No audio jack
Wi-Fi 802.11 a/b/g/n/ac, dual-band, hotspot
v4.2, A2DP, LE Bluetooth
USB of v3.0, reversible connector; magnetic connector
Possible availability in Jet Black, Black, Silver, Gold, Rose Gold color variants
 No need to judge this book by its cover. The list of specifications provided here may differ from the actual iPhone8 Plus after its release.
Rumored Features of Apple's IPhone 8 Plus
When it comes to building smart experiences with phones, no one exceeds the user's expectations like Apple INC. The company is a brand for building smart experiences with phones. Apple's iPhone 8 Plus is rumored to build similar experiences and raise the bar on the performance front with plenty of state-of-the art features.
Features
Battery:
Battery performance is always an issue for every smartphone user. It is something bigger with Apple's iPhones. Although the company is providing increased battery power of 2900 mAh, the issue is likely to continue with the iPhone 8 Plus on the performance front. However, its battery is going to be a non-removable Li-Ion.  Users will surely get some more battery power as compared to what they had in previous phones.
Siri:
Siri is one of the best technical innovations by Apple in iPhones for better performance. The Apple iPhone 8 Plus is rumored to be released with Smart Siri. The company is likely to make Siri capable of detecting natural language commands with ease. Meaning that you will speak in your natural tone and Siri will get your command and dictate accordingly to find the stuff for you.
Storage
Apple iPhone 8 Plus performance will be much better where it depends on storage.  The company has plans of launching the phone with the minimum internal storage of 32GB. Apart from this, it is also rumored to be launched with the capacity of supporting 128GB and 256 GB of internal storage for exceeding your expectations on the performance front. There will be no card slot for additional storage.
Camera
Buying Apple's iPhone 8 Plus will give you a chance to capture your sweet memories in the form of lifelike quality pictures with a 12MP camera.  If you have a penchant for selfies, this 7MP camera of high quality is surely for you. Face detection, autofocus, quad-LED flash, 2x optical zoom, simultaneous Geo tagging, touch focus, HDR, face/smile detection, 4k video and 8MP image recording could be the highlights of the iPhone 8 Plus.
Display Size of Apple IPhone 8 Plus
A display size of 5.8 inches is expected to be one of the main highlights of the rumored iPhone 8 Plus. Its Super Amoled Capacitive touchscreen is expected to be capable of supporting 16M colors and a screen resolution of 1080*1920 pixels. It will be multi-touch. Sapphire crystal glass, oleophobic coating 3D touch display and home button Display Zoom are expected to be its display related mainstream features.
Platform:
Apple's iOS 11 is expected to be its operating system. This amazing phone is also rumored to be able to operate through the A11 Chipset and a Quad-core processor.
Summary of the Story:
With increased battery power, specifications and features like an increased display size and Smart Siri, Apple's iPhone8 is expected to outperform all the previous iPhone's and be offered in Jet Black, Black, Silver, Gold, and Rose Gold color variants.