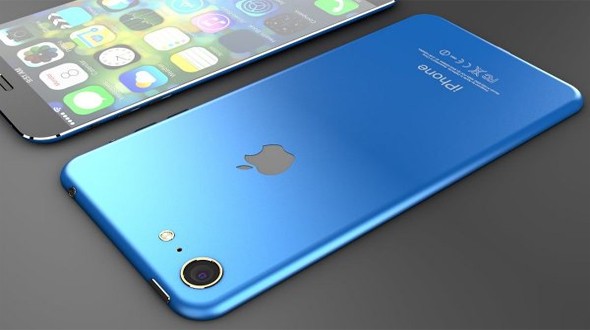 After months of rumors, the Apple iPhone 7 has finally arrived in the market. As expected, the smartphone giant, Apple INC. released it on 7th September 2016. The Apple iPhone 7 is yet another single button technological revolution in the world of smartphones. With its technically easy to use innovative and superior features and specifications, Apple INC. has once again successfully lived up to its market reputation of developing simple but very beautiful user experiences.
A recent Apple iPhone 7 launch event was a great chance for all of the rumor mongers to be satisfied as most of their predictions have turned out to be true. The latest Apple iPhone has some very exciting features and specifications. However, the phone will no longer be available in 16GB and 64GB models. Instead, the company has released a new 256 GB model. This definitely gives users the ability to store a good number of files in their phone.
Apple iPhone 7 is totally waterproof and without a headphone socket. This is merely the icing on the cake. You must read below to know more about its specification and technical features.
Specifications:
iPhone 7 has clearly introduced several upgrades on the technical front. Most of these upgrades are something that users were suggesting for a while. The absence of a headphone jack seems to be a kind of an odd move done by the company but, they have their reasons. The rumor is that the earphone jack was removed to reach their goal of making the device waterproof.
Apple iPhone 7 has a great personality in its glossy Jet black variant. Here are some of the most important things you would like to be familiar with:
Available in Rose Gold, Gold, Silver, Black, and Jet Black colors
2 GB RAM
32 GB, 128 GB and 256 GB Expandable Memory
5.5 inch Screen size
12MP Camera
iOS 10
3.5 Sound Jack removed
Smarter Siri
Nano SIM
Ear pods with lightning connectors
2 hours of longer battery life as compared to the battery life of iPhone 6s
GPRS capability with support for WLAN, Bluetooth 4.2 wireless technology NFC, GPS and USB
Features:
Apple INC. has decided not to reveal debut weekend sales figures related to the iPhone 7. This is something new that the company has decided to do this time. Coming back to the main topic, its features are really going to be the strength of this smartphone. From camera to screen size to Siri to internal storage, everything has been upgraded/enhanced like never before. Therefore, the Apple iPhone 7, the king of the entire mobile space, is surely going to exceed your requirements and expectations in a whole new way.
Let's take a good look at some of the welcome upgrades in the Apple iPhone 7 below:
Fantastic Camera Quality:
Apple INC. is once again all set to thrive on the selfie craze with a 12MP camera offering lifelike picture quality. It has a Digital Zoom feature to help zoom in any photo up to 5x. Burst Mode, Exposure Control, Auto Image Stabilization, Auto HDR for Photos, Noise Reduction, Panorama (up to 63 MP), body and face detections, optical image stabilization, Quad-LED True Tone flash, Backside illumination sensor, and Timer mode are some of the best features of its amazing camera. The list of features presented here is only the tip of the iceberg. Get your money out and go to your nearest dealer and buy yourself an Apple iPhone 7 to click lifelike pictures and make them an integral part of your memories forever.
Video Recording Face Time HD Camera:
Do you like recording videos? Do you want to relish the experience of talking face-to-face with your contacts? With a front camera capable of supporting 7 MP photos for Face Time and video recording, you can feel as if you are sitting right next to the person you are talking to. All of the qualities of a camera to click photos are included in the camera for Video recording and Face Time HD camera. With the Apple iPhone7, you stand every opportunity to enjoy a kind of cinematic experience right in your hands.
See Also: iPhone 6 and iPhone 6S
Increased battery life:
Mediocre battery life has always bothered all Apple iPhone users across the world. This issue has always been a kind of blot on company's image as the king of mobile space. But this time Apple INC. has paid special attention towards the issue and has done a considerable job to increase the battery life up to 2 extra hours. This is absolutely true. It means all of the users will able to enjoy their favorite videos and do important tasks without worrying about the battery life on their 5.5-inch screen size. Its built-in rechargeable lithium-ion battery can also be charged using a USB on your computer system or a power adapter
Operating System:
With iOS 10 installed in your brand new iPhone 7, you are all set to experience the world through your smartphone in a better and a whole new technical way. With plenty of apps and features like AirDrop, AirPlay, AirPrint, Control Center, Night Shift, iCloud and Siri, Itunes, Apple Store, iMovie, iBooks etc. the performance of your iPhone comes to life.
Some more impressive qualities of iPhone 7:
A 10 Core Chip with 64-bit architecture and embedded M10 motion coprocessor has been installed by the company to exceed your requirements and expectations on the performance front. This technical innovation is all set to take your Audio/video calling, audio/video recording, internet browsing experience to the next level. Having this iPhone 7 in your hands will make you the talk of the town. Most importantly, having an Iphone7 in your hands is your own opportunity to experience the thrill of multi-touch sensors installed in it. The company has also installed fingerprint sensors into the new home button. Another surprise is the inclusion of Bluetooth 4.2 wireless technology to allow users to transfer and receive data from other cell phones.