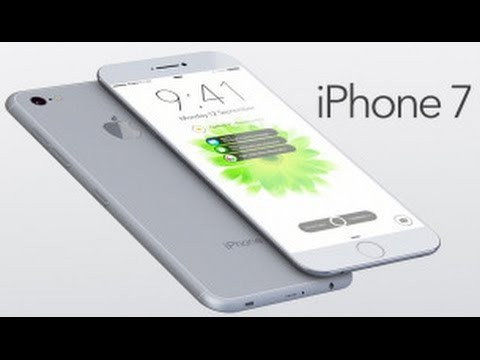 Simple is beautiful! Tech giant Apple INC. has been focused on developing beautiful experiences with very simple mobile phones for every user. Since inception, Apple INC. has established itself as the biggest player in the market through consumer friendly features like no other. From iPhone to iPhone 6s, every product has added to the company's commercial success on the corporate front.
Apple INC. has always taken the world of smartphones by storm with its easy to use and technically impressive single button iPhones. Once again, the company seems to be all set for setting the world of smartphones on fire with its much anticipated Apple iPhone 7.
Smartphone lovers are dying to know about it. Most of them are already visiting Apple's corporate website twice a day in this regard.  Here is everything we have come to know about Apple iPhone 7; from its date of release to specifications and features, to performance.
Expected Release Date:
It has not been launched, yet it has become the most important headline to the entire tech world. The tech world is already calling it a huge revolution. According to the rumors, it is expected to debut in the month of September 2016. However, the actual launch date is yet to be finalized and announced by Apple INC.
Bigger Display and Battery Size Are Expected:
The Apple iPhone 7 is likely to exceed all of its predecessors with a bigger size and ultra-advanced technology for a better user experience. Its display size will be slightly bigger than the size of its predecessors. It is likely to be 5.8 inches in size.
Some Mesmerizing Specifications:
iPhone 7 is definitely going to surprise you on the technical front. If you are an iPhone/Smartphone addict, you are advised to be careful as you read the features of this new phone.
Here're its amazing specs as speculated:
2 GB RAM
256 GB Internal Storage
12 MP camera
iOS 10
5 mm Sound Jack excluded.
GPRS capability with support for WLAN, Bluetooth, GPS< NFC,Radio and USB
Smarter SIRI
Nano SIM
Support for 2G, 3G and 4G bands
Increased Battery Size for Extra Battery Life:
Apple INC. as we know, is an established brand in the market of smartphones. Despite this, Apple never paid much attention to the battery life. This has always been a kind of bothersome issue for all of iPhone lovers. If the rumors are believed, the company seems to have taken this complaint to heart. Therefore, Apple INC. is thinking about upping the battery's size for iPhone 7. Perhaps, its new battery will be a 7.04 watt-hour model as compared to its previous version of 6.61 Watt-hours.  This move may significantly reduce the number of users complaining about iPhones' battery life. Moreover, the display quality will get much sharper than it currently is.
See More: iPhone 6S
Awesome Camera Quality:
Apple supports your selfie needs with an awesome 12MP camera offering lifelike picture quality. Apple INC. is planning to cash in on your love for clicking personal moments into a picture for a lifetime. It will surely rule the roost with many amazing features such as face detection autofocus, dual LED flash, 4k video and 8MP image recording, face/smile detection and support for every video format.
Take a Look on Performance:
A six Core A10 processor is expected in the kit for taking its performance to the next level. Calling, video recording and photos are surely going to be a lot of fun with three times quicker and improved touch quality. Its increased battery size will also give you the pleasure of listening to music and browsing internet for a longer period of time. This waterproof handset will come in beautiful space gray, silver, gold and rose gold colors.