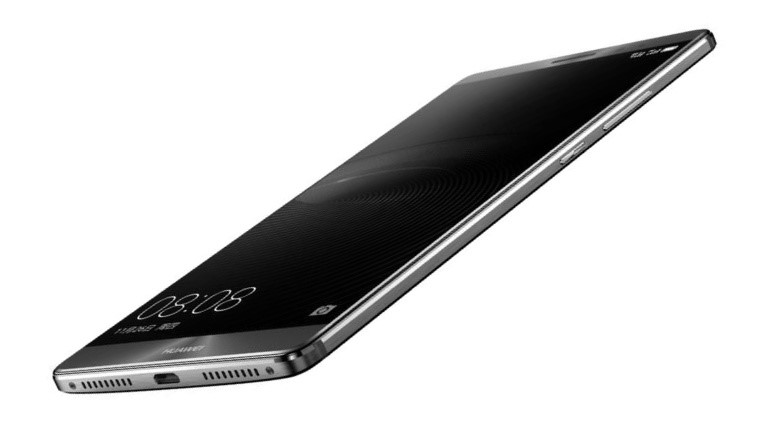 The Huawei Mate 9 finally hits the market. It is a very large smartphone which is capable of doing many things. Huawei, the Chinese smartphone maker had announced the release of this amazing smartphone at an event in Germany.
Huawei Mate 9 is seriously a beautiful smartphone and this second-generation handset uses Leica lenses. It is successor to Huawei's Mate 8 Smartphone. Huawei's Mate 9's specifications make it a technically very smart-phone for professionals.
Huawei's Mate 9 operates faster than the Mate 8, its predecessor. Users would fall in love with this smartphone because of its ability to process commands faster. Most importantly, improved RAM promises heavy file handling with significant ease.
 A Glance at Huawei's Mate 9's Specifications:
It is a beautiful and all metal bodied smart-phone launched by Huawei. Huawei's Mate 9 is equipped with plenty of specifications predicted in the past. The release has finally put a full stop to the rumors doing rounds on internet about the specifications of Huawei's Mate 9. Let's take a good look at all of them below:
5.9 inch display size with Corning Gorilla Glass 4 protection
v7.0 Nougat, Android operating system
4 GB RAM
Primary camera of 20 MP
8 MP Selfie shooter
3.5 MM Audio Jack
FM Radio
Bluetooth v4.2 A2 DP EDR
USB Type C 1.0 Reversible Connector
Infrared port
Document editor
Photo and video editor
Fully supported WLAN
Non-removable Li-Po  4000 mAh Battery
Available in Ceramic white, Gold, Mocha Brown, Champagne, Moonlight Silver, Space Gray, Black colors.
 A look at Huawei's Mate 9 Confirmed Features:
Huawei Mate 9 has some impressive features to exceed a user's expectations. A lot of users across the world will be losing their cool to have this smartphone in their hands. They don't have much choice but to wait as Huawei has released it only in certain Asian Markets. You can certainly take a look at the features of Huawei Mate 9's internal and external personality in depth.
Display Size of Huawei Mate 9:
Huawei Mate 9 has the screen size of 5.9 inches. With its fully HD and Amoled display, it is seriously like a mini smart-computer in your hands. Users can do almost anything on it. In simple words, it is the perfect minicomputer for professionals to do their work with ease while on the go. Its screen is multitouch and supports 16M colors and 1080*1920 pixels to enhance viewing and operating experience. Professionals will be able to write and edit their important document on go. This is can even eliminate the requirement of carrying those heavy laptops.
Improved RAM:
4 GB of RAM is another amazing feature of Huawei's Mate 9. It operates faster than its predecessor called Huawei Mate 8. However, the company has included a variant that comes with 6 GB RAM. This is a great initiative by the company to make sure that the smartphone operates faster and smoother.
Primary and Secondary Cameras:
Shutterbugs have been given a full chance to satisfy their photo clicking cravings like never before with its 20 MP primary camera. It is very easy to click lifelike photos and turn them into a sweet memory forever. Selfie addicts have been given special attention. And the availability of an 8 MP selfie camera is sufficient proof of it. Some more camera features of the Huawei Mate 9 like Face detection, autofocus, and dual-LED flash, Geo-tagging, and touch focus speak volumes about its camera quality.
Electric Fast Battery Charging:
Battery life is always a big issue with every smartphone. Therefore, Huawei has powered the Mate 9 with a 4000 mAh Battery. Users can enjoy their favorite audios and videos and work for a long number of hours without worrying about its battery life. What is even more important is that it charges very fast.
Document Editor:
Professionals often find that they have a need to work after-hours from their home. Huawei's Mate 9 gives them a great opportunity to work on the go. Inclusion of a Document Editor feature is a clear indication that the company is likely to thrive on this requirement. With its 5.9-inch display size, professionals will be able to work from the comfort of their hands while on go and they will not have to worry about carrying their heavy laptops.
The company has released the Mate 9 only in certain Asian markets. Therefore, users residing outside the Asian markets will have to wait until Huawei releases it in their countries.