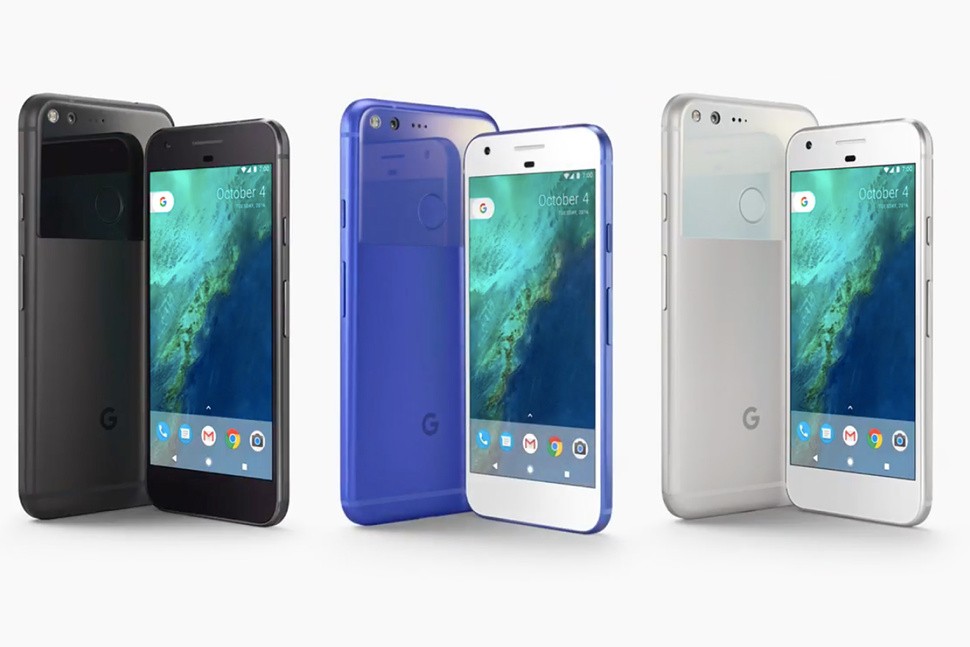 As Pixel and Pixel XL finally land in the market, both of the smartphones are hailed as the best smartphones by Google so far. The company seems to have shifted its focus from Nexus to Pixel. Google's initial idea behind launching Nexus was to showcase Android in its purest form. The company used Nexus to grab hold of the Android market.
As Google shifts from Nexus to Pixel, a lot of change has been seen in the smartphone in terms of features, specifications, and performance level. Google is trying to build a beautiful user experience via Pixel and Pixel XL smartphones. Both Pixel and Pixel XL are full of features that all users will find very useful. Let's have a look at some of the specifications of both Pixel and Pixel XL launched by Google on 4th October, 2016.
Awesome Specifications of Google Pixel and Pixel XL
4GB RAM for both Pixel and Pixel XL
32 GB or 128 GB internal storage for Pixel and Pixel XL
5 Inch Amoled display capable of supporting 1920×1080 Pixels for Pixel
5.5 inch Amoled display of capable of supporting 2560×1440 Pixels for Pixel XL
Qualcomm Snapdragon 821 quad-core 2.1GHz processor for both Pixel and Pixel XL
2,770 mAh Battery for Pixel
3,450 mAh Battery for Pixel XL
MicroSD is up to 256 GB for Pixel as well as Pixel XL
Electric fast battery charging
12.3 MP front camera and 8 MP rear camera for Pixel as well as Pixel XL
Rear finger print sensor
Both Pixel and Pixel XL operate on Android Nougat 7.1 operating system
It's clear that Google has launched Pixel and Pixel XL for establishing itself as a smartphone leader throughout the global smartphone space. Talking about the some of the cherry-picked features of Pixel and Pixel XL in detail will give you a clear picture of the two smartphones.
Display
The display size of the Pixel and Pixel XL is surely going to add a lot to the beautiful smartphone experience that Google is trying to offer its users. Smartphone users will surely fall in love with the Pixel and Pixel XL as they'll be able to enjoy their favorite videos and photos on an Amoled HD display that comes with high quality gorilla glass protection.
Amazing Camera:
Google has provided a 12.3 MP rear camera and an 8 MP front camera in both of these phones. If you love taking pictures, then Pixel and Pixel XL are the smartphones you should be looking for to capture crystal clear, lifelike photos in any sort of weather. So, you can buy any either of these Google smartphones to cherish the experience of capturing the memories of your life.
Electric Fast Battery Life and Charging:
Smartphone users would surely like Google's Pixel and Pixel XL because of their 2,770 mAh and 3,450 mAh batteries respectively. Both of these smartphones can be charged at electric fast speed which will save the user's valuable time. Just charge them once in the morning and you'll have the battery lasting for the rest of the day.
See Also: Google Nexus Pixel X
Massive RAM and Internal Memory:
User's just love the massive RAM and internal storage space. A lot of smartphone giants have always relied on big RAM and internal storage to survive and compete in the smartphone market. Therefore, Google's decision to rely on massive RAM internal storage has not come as a surprise. The company is offering 4 GB RAM in both PIXEL and Pixel XL. As for internal storage, users will get 32 or 128 GB  of space in both of the phones. In fact, Google has taken the competition to the next level by offering 256 GB of MicroSD card support. This will allow the users to save a lot of pics, video, and anything they value in their personal and professional lives.
Colors and body Type:
Wow! Both of these smartphones come in an immaculate combination of metal and polished glass, and an aluminum unibody design. As for colors, both Pixel and Pixel XL are available in Silver and Black colors to add to your personality.
Operating System:
The company is dedicated to providing the best software experience to all Android smartphone users. The Android Nougat 7.1 Operating System is one such experience on these devices. The phones have a built-in assistant too. At the same time, round icons add to the software's beauty. Both of the phones are specifically meant for providing the experience of real Android to all of the smartphone users in the best possible manner.
 There are a lot of companies competing in the smartphone market to attract more customers. As a result of that, the competition is increasing day by day. And, with the downfall of Samsung's Galaxy Note 7, the door is open to other premium smartphones, like these. Therefore, it will be interesting to see the rate of market success recorded by Google's Pixel and Pixel XL in the months to come.