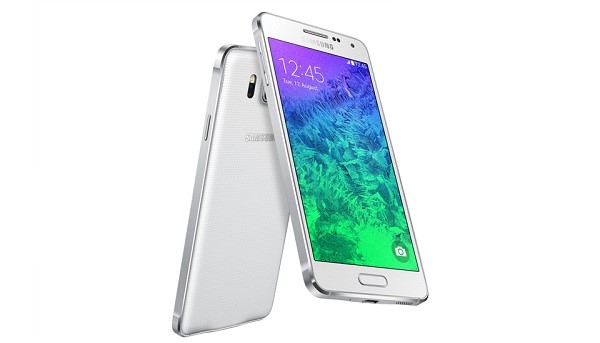 After a lot of speculation, Galaxy Alpha by Samsung has finally been launched. It is Samsung's first smartphone that has been made by using premium materials. For now, Alpha stands as a one of a kind in the range available by Samsung. However, it won't be for long because some device codenames indicate that a new series around the Alpha is in pipeline.
Initially, the Alpha series is supposed to comprise only three devices, having product numbers SM-A300, SM-A500, and SM-A700. These three handsets will cover various price points. It is found safe to presume that Samsung will offer the Alpha brand in different screen sizes as well. While some of these smartphones appear to flaunt a few flagship specifications, it seems as though Samsung would prefer to keep this range a yard behind the flagship cellphones.
One of these products has already appeared on Samsung's website. It is the SM-A500 phone that has a Full HD screen and runs the 4.4.4 version of the Android Operating System. Having a successful record with its flagship range called the Galaxy S series, Samsung does not want to confuse the new line with the old one. Therefore, even though the new handsets would showcase a premium build, the specifications will always be a little toned down. In that regard, it is probably wise to think of the Alpha range as a new mid-range series from the Korean company.
The first Galaxy Alpha smartphone has been launched this month. However, it is supposed to be rolling out across the globe during the initial few weeks of September. This premium material phone features a metal chassis, which is visible along its flat edges. Also, the rear plate of the phone is made of Samsung's faux leather plastic. The specifications may appear solid; however, they still aren't quite dramatically appealing. The phone has a 4.7 inches of the Super AMOLED 720 pixel viewing panel, 12 megapixel rear camera, 32 GB of non-expandable on board storage and an Exynos 5 octa-core 5430 processor with 2GB of RAM. These features, no matter how basic are sure to still serve the purpose for a regular mobile buyer in market, who in deed has very basic expectations from a smartphone.
Not long ago, the new Alpha mobile series were the subject of a circus of rumors, leaks, and speculation. With the facts out on the table now, it appears as though the games are going to make a come-back again.
For more information, please visit http://www.mobileburn.com/23353/news/samsung-to-launch-galaxy-alpha-series.