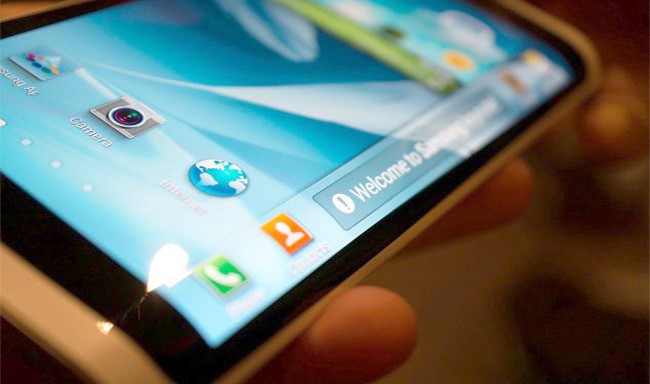 Despite the growing dominance of the Xiaomi, Samsung continues to maintain a healthy lead in the Smartphone world. Xiaomi fever may be upon us, but their chief rival Samsung is not standing idle. According to a report on CNET, Samsung is preparing to release its three-sided smartphone in the second half of next year.
If the LG's decision to put volume control buttons on the back of its Smartphone was a little baffling to you, then Samsung's 3-sided Smartphone may just blow your mind. This upcoming 3-sided Smartphone screen will utilize a plastic substrate that is limited in quantity. And if released by the end of this year, it will most likely be finite to Korean audiences. Unlike other smartphones with curved screens such as LG G Flex, the patented prototype has a convex shaped display screen.
A three-sided display phone just might be what Kim Hyeon Jun, executive manager at Samsung's Wireless Business Division, had been foreshadowing during Samsung's second-quarter earnings conference call. "While I cannot mention specifics, we are planning on unveiling an innovative large-screen flagship model, an attractive phone that takes advantage of cutting-edge materials," he said.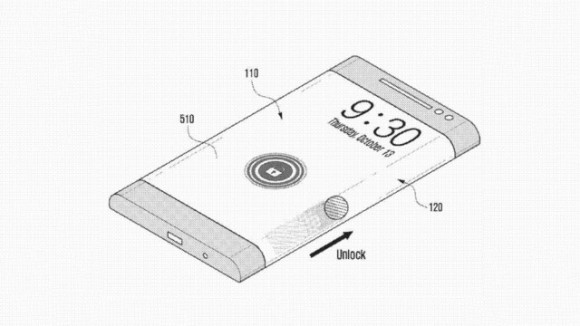 Its extra display screen space will be used to display the charging meter, bookmarks, and other important information. Most importantly, the extra space on the edges will be touch sensitive, letting users access multi-touch quick actions and resizing/reimagining the slide-to-unlock gesture as side-mounted. So far Apple, the technology giant, is the only Smartphone maker that's using 64-bit chips, but Samsung is set on joining the party.
'Kyushik Hong, vp of marketing for Samsung's LSI business told CNET that Samsung is "very actively working" on 64-bit right now.' The European version of the Note 4 will feature Samsung's new Exynos 5433 chip, while the North American, Korean, Chinese and Japanese market will get a Snapdragon 805 processor.
Rumors say the new three-sided Smartphone will show its multiple faces either by the end of this year or in the second half of the next year.
Read more http://mobiledevmemo.com/memo/samsung-has-reportedly-begun-testing-three-sided-display-phone/