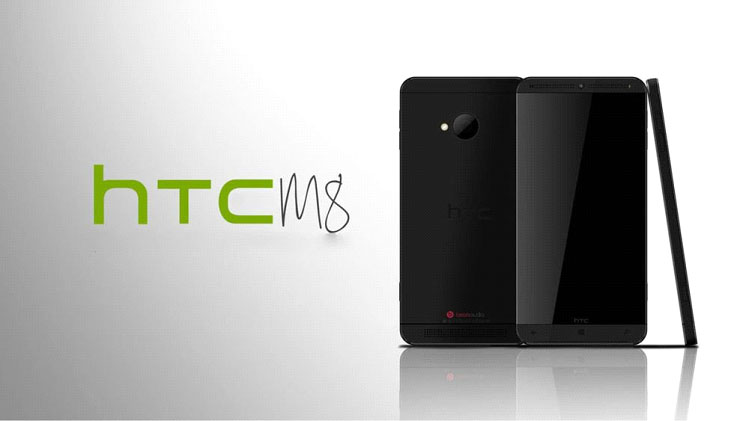 The HTC One M8 continues to be one of the more popular Android devices. Its high-resolution display and beautiful design have surely set a benchmark in handset designs such that it is quite comparable to the Apple phone designs.
The Snapdragon 801 processor has boosted the phone's battery and processing speed dramatically which have certainly impacted gaming, movies, photography, and over all browsing in a grand manner. All of these superb features packed into the elegant metal (most of it) body are surely going to take the competition for a ride. The bigger 5in LCD display makes everything on the screen look more appealing and more clear. With a peak brightness of 491cd/m2 and sRGB color spectrum coverage of 93.7%, the M8 is among the best LCD screens seen in a smartphone, competing with the iPhone 5s in terms of brightness and contrast. Although the camera lacks a megapixel upgrade due to which pictures are a little less sharp than they would otherwise be, the speed of the Duo camera is great and is coupled with useful features. The front-facing BoomSound speakers are a great addition to the beautiful display of HTC One M8 that make watching YouTube videos a joy. The speakers are impressively loud, but also very clear, with no signs of distortion or clipping when pushed to their limits.
We urge you to hold this phone for a few seconds and try not to feel at least a small flicker of smartphone attraction. It's got great specs, a splendid design and some clever hardware innovation at a time when the competition is holding on to software to do the same thing. All in all, the phone will be worth every penny that you invest in its purchase. It's beautiful and has smart hardware to back it up.
To read more, click http://bit.ly/1vHacdq.