According to Crimson Hexagon, a social media analysis firm, "If you feel that your entire twitter feed is tweeting about the new iPhone and iPad iOS7, you're not alone. More than seven million tweets about this new operating system were sent in the 24 hours before and after the launch of the OS."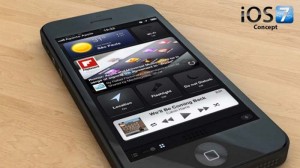 The best things about the iOS7
Control Center: Apple's new Control center makes the life of Apple users much easier. It serves as the hub for everything such as Wi-Fi on/Off, display brightness, Bluetooth, alarm clock, calculator, and music volume control.
Lock Screen: The lock screen is beautifully designed and significantly more faster-focused than in the past.
Wallpapers: The new operating system, iOS 7, has a slew of newbeautiful landscapes and wallpapers which fits the user's preferences.
Weather App: The new weather App of Apple iOS7 comes with a lighter background and more interactive functionality. When it's raining, small water drops appear on your screen and if it's cloudy, you can see puffs of clouds.
Latest Ringtones: Apple has added new ringtones in iOS7 and some of them are actually good.
Open App Preview: By double clicking the home button, you will be able to view all applications and web pages.
For those devoted Apple-product consumers who are tired of being left behind technologically, the new iOS is a welcome sight. This new iOS 7 gives Apple users a more comfortable and attractive look for their smartphones.