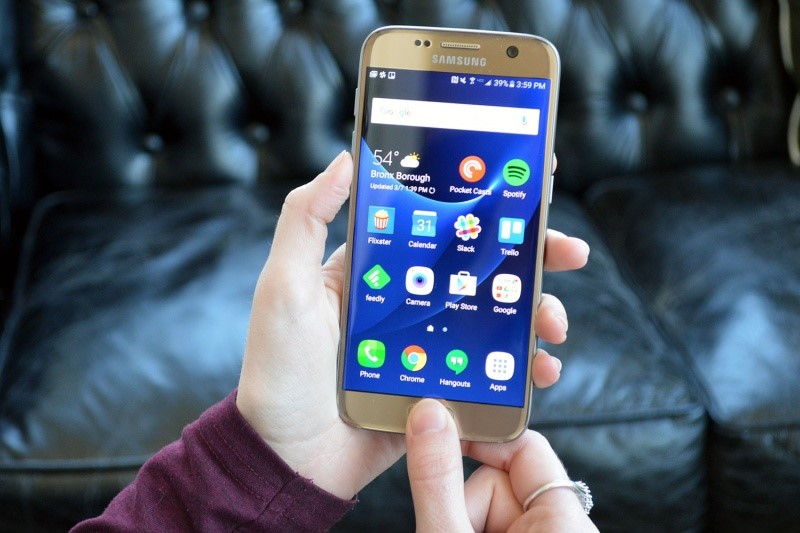 The long awaited, hotly-anticipated Samsung Galaxy S7 was finally released and got a noteworthy response from all who got a chance to play with it. Though the phone is not a huge upgrade over the S6, it is better. It is a refined, polished smartphone that is a recommended buy.
And what's even more exciting is the phone's sexy curves, which are really impressive. When you hold the Galaxy S7, it feels like a different phone – thanks to its subtle curve on the back. However, realize that the Samsung Galaxy S7 is an expensive phone. As you look into technical specifications and features of the Samsung Galaxy S7, the smartphone has a lot to offer. Here is our verdict on this newly released S7.
Design
At first glance, the Galaxy S7 certainly looks very similar to its predecessor the S6, but Samsung has managed to sneak in a few improvements to the handset. First, the camera bump has been prominently reduced so it barely bulges from the rear. Secondly, the Galaxy S7 is noticeably thicker and heavier than its antecedent. Samsung Galaxy S7 is certainly a striking smartphone and the tweaks in design make it even nicer to use and hold.
Display
When it comes to displays, Samsung has shown over the years that its Super AMOLED displays provide the finest viewing experience and with this newly launched smartphone, Samsung has shown it once again. S7 continues the trend and the Super AMOLED display in the Samsung Galaxy S7, with display size of 5.1 inches, is offering vibrant and profoundly saturated colors that makes the screen legible in even the brightest conditions.
Camera
The smartphone features a 12MP rear and 5MP front camera. The Samsung Galaxy S7 camera featuring a F1.7 lens evidently makes it particularly well-suited to low-light photography. The new added feature, the auto focus function, allows the lens to instantly focus on moving objects, letting you capture blur-free photos. The pictures taken with the S7 are sure to appear more vibrant, with more true-to-life colors.
Battery
With Galaxy S7, Samsung has stepped up its game in terms of battery life. While its antecedent S6 had a 2500 mAh battery, the new S7 has a 3000 mAh battery, which is a significant improvement. Moreover, the S7 comes with a fast charger that allows you to charge the battery up to 50 percent in just 10 minutes.
There's no denying that the Samsung S7 is an applauded upgrade in the right key areas. However, with the cheaper S6 on the shelves next to it, we can say there will be many who are now facing a no-so-obvious choice.