Samsung fever may be upon us, but their chief rival, LG Electronics, Inc., is not standing idle. According to a recent report from the Wall Street Journal, LG is preparing a Smartphone with a curved display and will likely unveil the device in November 2013. No solid leaks or image prototype yet, but WSJ (Wall Street Journal) has posted a sketch of the device that shows how much this LG's new mobile, dubbed G Flex, will bend.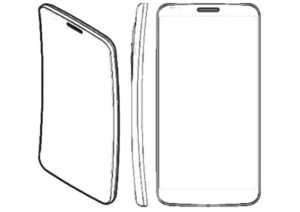 Expected Specifications of G Flex
A flexible display of this new Smartphone does not mean that it will be able to flex. Rather, the curved display will be set stationary. The curve will be vivid enough to fit comfortably around the user's face but not so angular that it will look peculiar. The screen of the G Flex will be based on organic LED technology and the display would be slightly concave.
LG's mobile business president told reporters at a media event: "We are trying to make phones differentiated from our rivals."
It's a busy time for LG Electronics Inc. Their plans aren't finalized yet, but if all goes well the device should hit the competitive market next month. LG has just released its flagship G2 Smartphone. Google plans to launch an LG-built Nexus 5 in the next several weeks, according to a person familiar with the Nexus plans.
With Nexus 4, LG generated a bit of hype in the market. The Company is looking forward to generate more hype with a curved display Smartphone, dubbed G Flex.