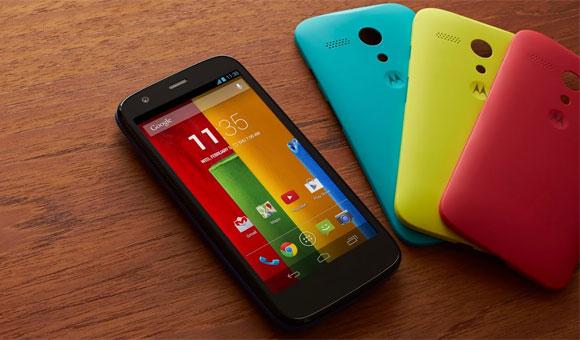 Motorola has kicked off its global smartphone revival with its surprise package Moto G handset that has been so attractively priced. The phone is a mid-range handset with great features and a delightfully low-end price tag.
When a low-priced handset appears with such good features, the first that takes hold of buyers' minds is skepticism as they wonder whether the phone will do well or not in practice. But Moto G is different. On paper, it looks like an amazing handset for the price, but it also lives up to the invoice in reality. It's turning the budget end phone market on it's top because the Moto G contains features available in other handsets that are priced at double its cost.
So what is it about the Moto G? Well, it exceeds its competitors in several major areas, from the big 4.5-inch display to the 1.2GHz quad-core processor as well as the Android 4.4 KitKat update, all packed into a case that is similar to the Nexus 4. Given the price tag, one could not have asked for more in that phone.
The latest model is the Moto G with a 4G variant, and it also comes with a microSD slot. Although it might not have the power or precision of its smartphone competitors, the Moto G still hails from a great brand name and is positioned among good smart phones in the market.
So all in all, Motorola is a great gadget to own with nice features and a nice price too. Its camera is one area which has gone through compromise, but that can be taken with a grain of salt. Motorola may not have had the return we would have predicted –because there's no flagship phone stuffed full of the latest technology and specs but what the now Google-owned company has done is even better. The Moto G is a top notch, low cost smartphone and we wholeheartedly recommend this as the best budget smart phone offered so far.