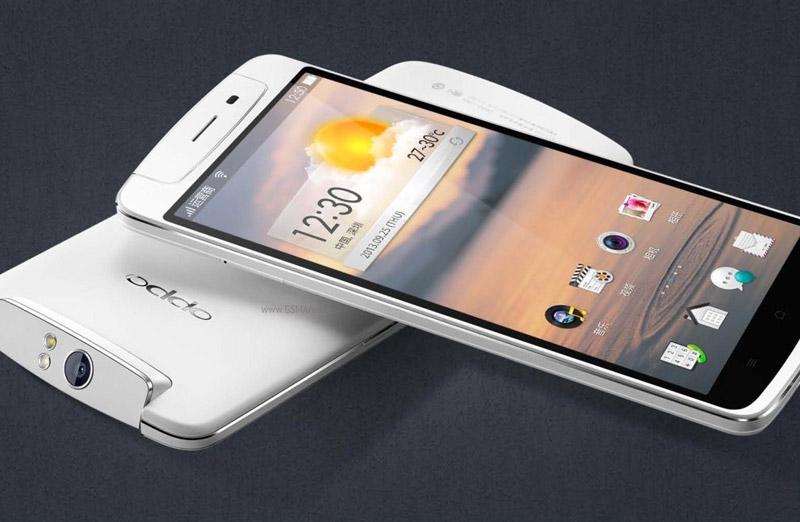 Finally, a newcomer has arrived in the market to light fire in the consumer's heart. Smart phone newcomer Oppo has brought forward a decent package of features at a pocket-friendly price.
Oppo has given an innovative bend to the phone with its revolvable cam. Instead of just ordinary camera phones, this innovation really proves to be marvellous in the area of capturing images. There are now many phones available with those ordinary camera's, but the versatility of a portable camera adds so much more fun to mobile photo capturing. We never thought capturing a moment could be so exciting. The extra pixel rate and features make a big difference in the final appearance of a photo. And, of course, Oppo's build quality and software innovations are just incomparable.
Although a newly launched smartphone, the N1 seems to be hitting the competitors market. Its huge size with a 6-inch display is even bigger, suited for people with large hands or weak eyes. The phone looks and feels incredibly premium and guarantees a "Hey, which one is that?" query each time you reveal it from your pocket. A mere 213g with great weight distribution doesn't make it feel heavy.
The Oppo N1 is featuring a Qualcomm Snapdragon 600 SoC processor, similar to other models available in the market. This quad-core chipset can assure up to 1.7 GHz of speed and has 2GB of RAM to help it all the way. Needless to say, the operating system and apps run with ease without any issues. The phone also has a very capable Graphical Processing Unit which handles well any kind of graphic-heavy content.
We would have liked a top-of-the-line Snapdragon model in the market at this price but having Oppo with the specs and performance it promises is a fairly good deal.
To read more, visit http://goo.gl/69Fx14.